John Trentesaux Sworn in as City of Pawtucket's 20th Fire Chief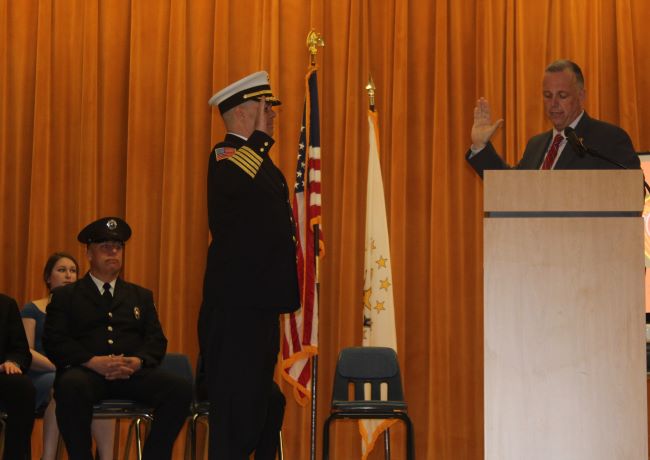 PAWTUCKET – John Trentesaux was sworn in by Mayor Donald R. Grebien as the City of Pawtucket's 20th Fire Chief on Friday, March 31, 2023. The official ceremony took place at Lyman B. Goff Middle School and was led by Lieutenant Jeff Johnson and included remarks from Mayor Donald R. Grebien, Public Safety Director, Tina Goncalves, and Local 1261 President, Erik Cordeiro. Father Joshua Barrow offered the invocation and benediction.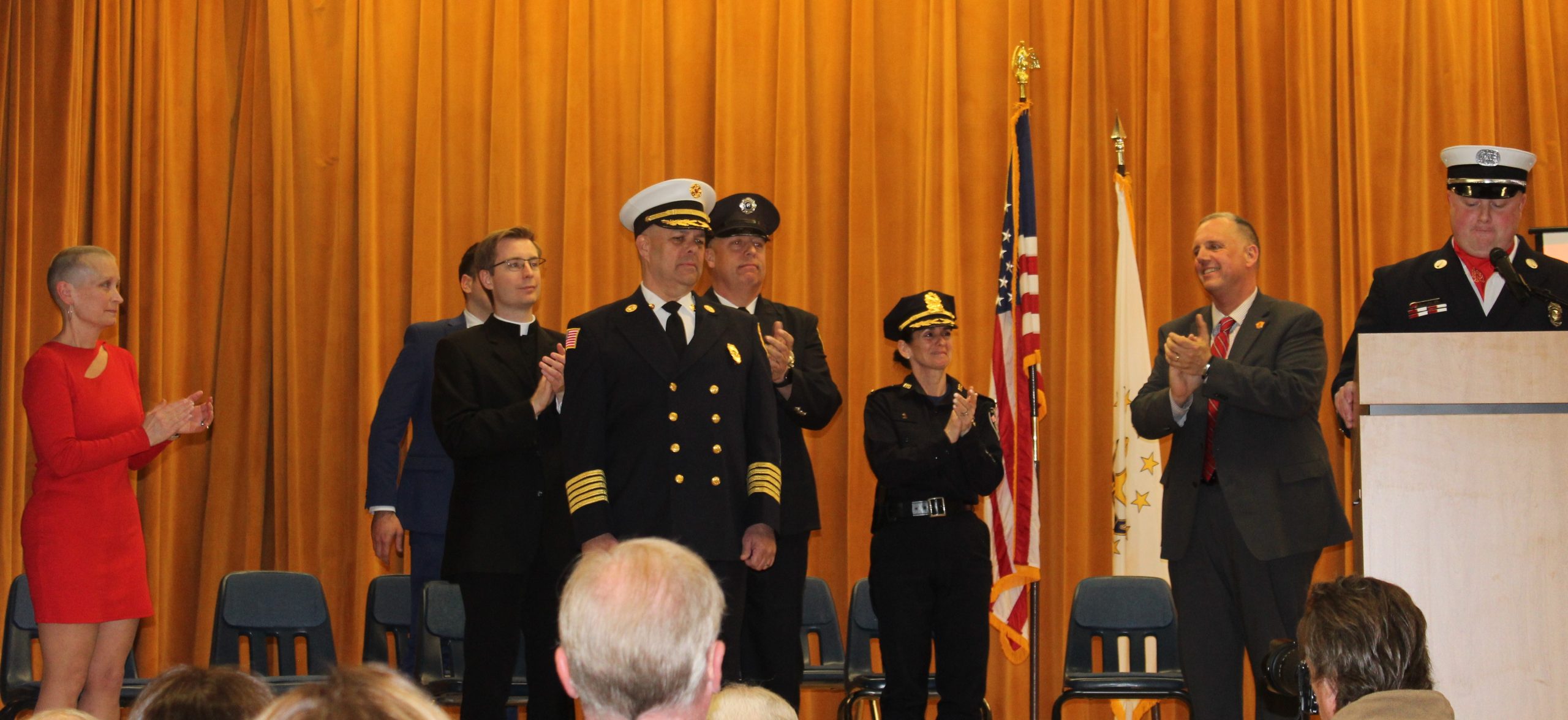 "Throughout the process of recruiting and hiring a new fire chief, we looked for someone who was a natural born leader, confident in themselves, and a strong communicator." said Mayor Donald R. Grebien "I truly feel that Chief Trenteseaux epitomizes those characteristics and I am thrilled to see what our Fire Department can accomplish under his leadership."
Chief Trentesaux has been with the Pawtucket Fire Department for 29 years. His career began in fire alarm in 1994 where he served for one year. He then bid to Rescue One and worked there for five years. In 2003, he bid to Engine Three and remained there until 2007.
John was promoted to the rank of Lieutenant in 2007 and bid to Ladder Two on the First Battalion. He was then promoted to the rank of Captain in 2016 on Ladder Two on the Second Battalion until he was made Battalion Chief on the Third Battalion in 2020.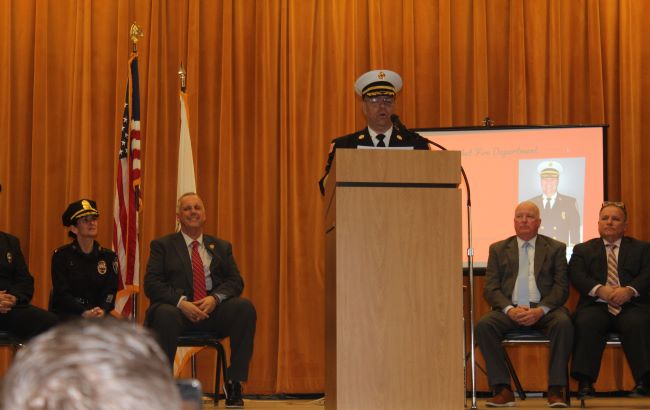 "I am incredibly humbled to be the Chief of a fire department that has given me so much over the years," said Trentesaux. "I do not take this responsibility lightly, and want to ensure Pawtucket residents that under my leadership, the Pawtucket Fire Department will remain one of the best departments in Rhode Island"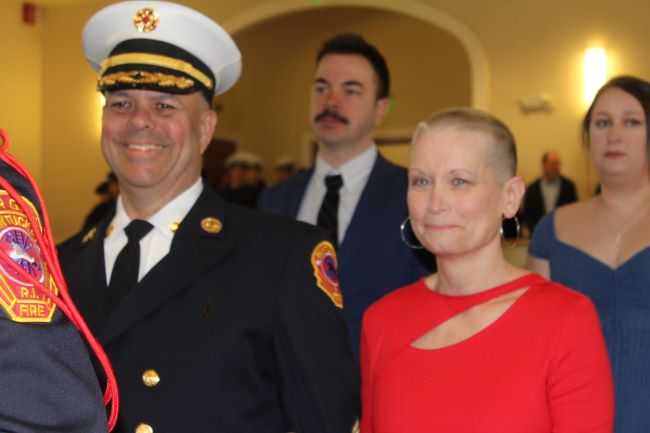 Chief Trentesaux is an alumnus of Seekonk High School, Community College of Rhode Island, and Fisher College. He has been married to his wife Lori for twelve years and has three children, Brad, Jake, and Tina. They reside in Seekonk, where he has lived since age 12.