JUPITER'S LEGACY Star on #1 TRENDING Netflix Show & Asian Representation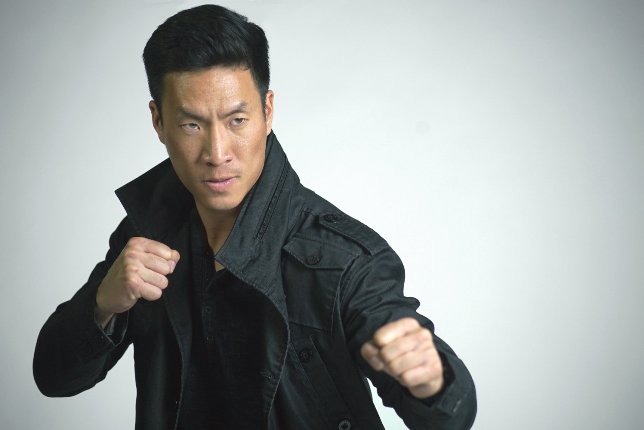 Chinese American martial artist, actor, stuntman, fight choreographer and now superhero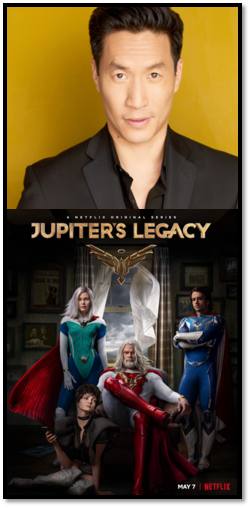 stars as 'Barry Bishop' AKA Tectonic in the #1 TRENDING Netflix show 
"Jupiter's Legacy"
 as he finally steals the spotlight in Hollywood after cutting his teeth in the industry for over 15 years training celebrities like Keanu Reeves, Denzel Washington and Adam Driver. An advocate for the 'Stop Asian Hate' initiative and industry professional, Oyoung's credits include Spider-Man (Video game), THE EQUALIZER, THE LAST AIRBENDER, THOR, OLYMPUS HAS FALLEN, SICARIO, and "NCIS" to name a few, and can be seen next voicing the role of Jason Todd / Red Hood in WB Montreal's 2022 video game Gotham Knights.
"I wanted to be the next Bruce Lee, but I never believed I would seriously pursue acting. I didn't know where to start"
"Jupiter's Legacy," stars Leslie Bibb and Josh Duhamel in a world where the first generation of superheroes have kept the world safe for nearly a century. Now their children must live up to their legacy in an epic drama that spans decades and navigates the dynamics of family, power and loyalty. Oyoung plays 'Barry Bishop' (Tectonic) who is Brandon Sampson's (Andrew Horton) best friend, a husband, a father of two girls, and a member of the Union of Justice.
Oyoung's parents, his dad an engineer and mom a social worker, came to America from Taiwan in the 1970's. He was born in Illinois and raised in raised in SoCal. Oyoung became interested in acting at the age of seven and began appearing in school plays. His father taught him Wushu, becoming adept in it. As he grew up, he began to feel that acting was his calling. Oyoung tried to be a computer programmer and tried entering politics, the latter of which he enjoyed but had this to say about it: "I'd much rather play a politician on TV." His parents were fully supportive of his acting career. He initially began working at places such as Pirates Dinner Adventure and Disneyland to make a living. Oyoung soon landed work in films such as LEGION, THE LAST AIRBENDER, THOR, SAFE, OLYMPUS HAS FALLEN, PEPPERMINT and SICARIO. He trained actors Keanu Reeves, Denzel Washington and Adam Driver for the films 47 RONIN, THE EQUALIZER and STAR WARS: THE FORCE AWAKENS, respectively. He appeared on television in major shows such as "CSI: Crime Scene Investigation," "NCIS," "Castle" and "Scandal." In video games he portrayed a Jedi Master in Star Wars: The Old Republic and gained more recognition as Martin Li / Mister Negative in the 2018 video game Spider-Man.