Jury finds Providence man guilty of 2021 murder of 31-year-old Smithfield man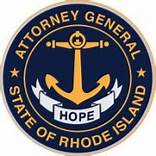 PROVIDENCE, R.I. – Attorney General Peter F. Neronha announced today that a Providence man has been found guilty in Providence County Superior Court for the murder of a Smithfield man, 31-year-old Nikolas DiPanni, in 2021.
On Thursday, February 2, 2023, following the conclusion of a week-long jury trial before Superior Court Justice Robert D. Krause, the jury found Johnny Xaykosy (age 32) guilty of second degree murder and discharge of a firearm while committing a crime of violence – resulting in death. The defendant previously pleaded guilty to carrying a pistol without a license and possession of a firearm by a prohibited person.
The defendant is currently being held without bail at the Adult Correctional Institutions (ACI) pending a sentencing hearing to be scheduled at a later date in Providence County Superior Court.
"There is no doubt that illegal firearms are possessed and used by drug dealers only for one purpose: to protect their product and trade – often using them to threaten and settle disputes," said Attorney General Neronha. "This is among the reasons why, with our law enforcement partners, we have focused our efforts on gun wielding criminals, including drug traffickers. I am grateful for the jury's verdict and look forward to the upcoming sentencing date, when this defendant will no doubt face decades in prison, every year entirely deserved. And thank you to the men and women of the Providence Police Department for their outstanding work, in this case and in so many others."
During the trial, the State proved beyond a reasonable doubt that around midnight on April 22, 2021, the defendant shot and killed Nikolas DiPanni following a drug transaction near the intersection of Indiana Avenue and Allens Avenue.
Leading up to the shooting, the victim and his girlfriend sought to acquire drugs and contacted the defendant. Following the transaction, an argument between the victim and his girlfriend ensued and the victim exited his vehicle and approached the defendant's passenger window. The defendant lowered the window and fired one shot into the victim's chest before driving away.
Rescue personnel transported the victim to Rhode Island Hospital where he was pronounced dead shortly after arrival.
"The men and women of the Providence Police Department work hard to keep our communities safe, and bring justice to those who perpetrate violence," said Acting Providence Police Chief Oscar Perez. "These senseless acts of gun violence have no place in our communities. I commend the work of our detectives and officers, as well as the Attorney General's Office during the investigation and prosecution of this case."
Assistant Attorney General Scott Erickson and Special Assistant Attorney General Amanda Jacober of the Office of the Attorney General and Detectives Kevin Costa and Teddy Michael of the Providence Police Department led the investigation and prosecution of the case, with assistance from BCI Detectives Thomas Richards, Mitch Guerra, Matthew McGloin, Matthew Pine and Officer Hansel Ventura of the Providence Police Department.