KALUS REACTS TO MCKEE APPEALING THE COURT'S RULING ON TRUCK TOLLS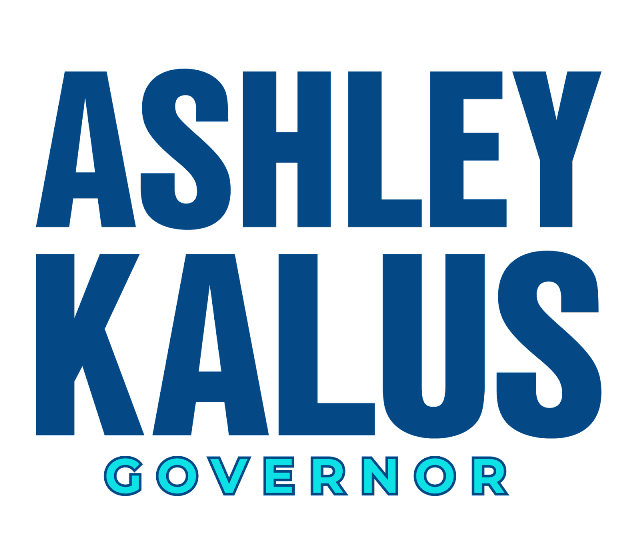 WARWICK, RI – Today, Ashley Kalus, the Republican nominee for Governor, released the below statement following Dan McKee's formal appeal of the recent court ruling finding Rhode Island's truck tolls unconstitutional.
Kalus said, "Dan McKee's decision to appeal the court's ruling on tolls defies logic. Significant concerns regarding the constitutionality of this law were raised before it was originally passed; therefore this ruling was no surprise. The state has already spent $8.4 million on a politically connected law firm — which also happens to be a major contributor to the McKee campaign — and now he wants to spend millions more.
"Dan's record is that we have plenty of money to appeal an unconstitutional law, but we cannot afford to get kids to school on time in Providence, or provide direct relief to Rhode Islanders being crushed by energy prices, or provide RIDE with the adequate staff to ensure RICAS scores are not sent to parents, teachers, and students halfway through the second quarter of the school year. His incompetence knows no bounds. Clearly he's out-of-touch with everyday Rhode Islanders and unfit to serve.
"Truck tolls harm the trucking industry, small businesses, and result in costs being passed along to consumers. The governor's willingness to continue the state's frivolous lawsuit shows that he cares more about appeasing special interests than protecting Rhode Islanders.
"Do not be fooled by this move — the appellate court will find this law unconstitutional, and then Dan McKee will decide we need to toll all trucks and passenger vehicles. As families continue to struggle, the governor would rather fill the state's coffers with the tax dollars of truckers and commuters, rather than follow the law.
"Working families will bear the brunt of his failed leadership. A Kalus Administration would not appeal this decision, and Ashley will take down the toll gantries on her first day in office, thus ensuring they can never be used to toll cars. Ashley will always fight for working Rhode Islanders, not stick them with yet another expense as this governor continues to do."