KALUS WINS REPUBLICAN NOMINATION FOR GOVERNOR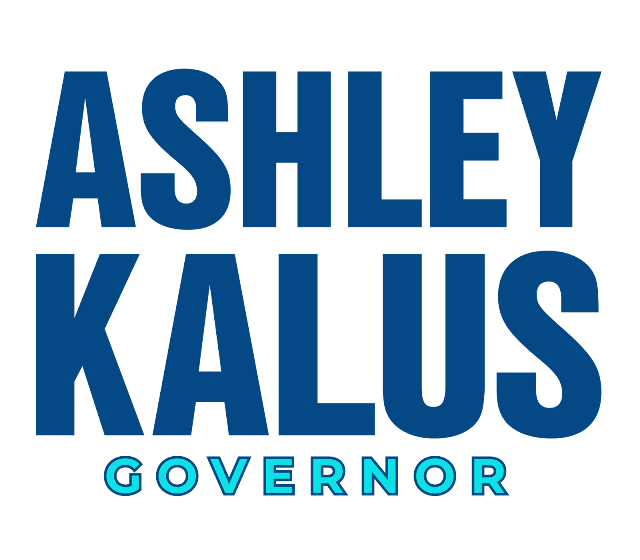 WARWICK, RI – Today, Ashley Kalus, accepted the Republican nomination for governor of Rhode Island.
Kalus secured the nomination with more than 83% of the vote.
"I am honored to accept the Republican nomination for Governor," Kalus said. "Rhode Island needs a fighter – now more than ever. Every day is getting harder for working families. We're getting killed at the pump, food prices are soaring, utility bills are through the roof, and the dream of owning a home is out of reach for many. Insiders have let our state down for the last 80 years, and it's now time for an outsider to get the job done. My promise is that I will always do what is in the best interests of the taxpayers of Rhode Island. And I will always put people above party as I work to get Rhode Island back on track. We need a fresh set of eyes on the problems that plague our state. Together, we can make our state the most affordable place to live, work, and raise a family.
"Failed career politicians like Governor McKee continue to represent the very worst of our state. He and his administration perpetuate a system that puts insiders, special interests, and lobbyists ahead of the hardworking people of our state. Whether it's doling out money for a doomed soccer stadium, wasting taxpayer funds on the Superman Building, or giving bonuses to judges making six figures – he cares more about those who fill his campaign coffers than he does of everyday Rhode Islanders who play by the rules. Dan McKee would rather give deals to his friends, than do what's right. Our state is sick and tired of corrupt politicians, like this Governor, who finds himself being investigated by the FBI, the U.S. Attorneys General Office, the Rhode Island Attorney General, and the Rhode Island State Police. It's time to say enough is enough. We deserve better. It's time for change."
Ashley Kalus is a mom, successful small business owner, Golden Gloves boxing champion, and political outsider. A resident of Newport, she is ready to fight for the people of Rhode Island.