Langevin Votes to Implement Biden's $1.9 Trillion "American Rescue Plan"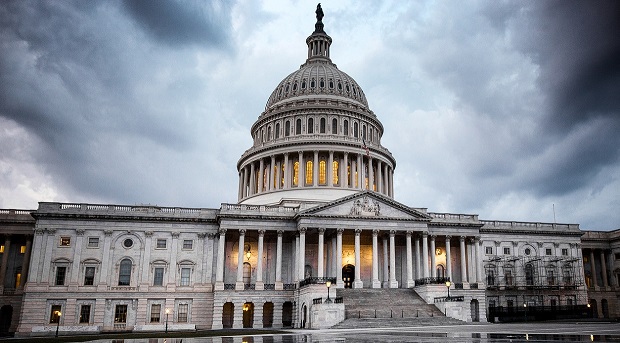 Budget reconciliation bill contains approximately $1.7 billion in state and local aid for RI, $1,400 relief payments, enhanced unemployment benefits, and support for a national vaccination plan
WASHINGTON – Congressman Jim Langevin (D-RI) today voted for H.R. 1319, the American Rescue Plan Act of 2021, a budget reconciliation bill that will support the implementation of President Joe Biden's $1.9 trillion "American Rescue Plan." The latest COVID-19 relief package includes an estimated $1.7 billion in state and local government aid specifically for Rhode Island. The bill will get money directly into the hands of Americans with $1,400 relief payments and enhanced $400 weekly unemployment benefits, as well as provide funding to expand vaccinations programs, offer housing and nutrition relief, and open schools safely. The American Rescue Plan Act of 2021 passed the House by a vote of 219-212.
"We need to get relief into the hands of Rhode Islanders and Americans across the country who continue to struggle because of the pandemic," said Langevin. "Too many working families are struggling to make ends meet, and it's crucial we get cash to them to cover bills and essentials. The additional $1,400 payments, which have been expanded to benefit dependents 17 and older including college students and people with disabilities, will help even more folks keep their head above water. While we can be cautiously optimistic as we get more shots in arms, our communities need additional support to overcome the public health challenges of COVID-19 and rebuild our economy in the wake of the massive disruption it caused. I'm proud to support this package that will save lives, help working families, and revitalize our nation."
The American Rescue Plan Act will establish new state and local coronavirus relief funds with $350 billion to support states, cities, and towns reeling from the economic toll of the pandemic. The aid will assist states grappling with fiscal challenges and keeping essential workers such as first responders, frontline health professionals, and other vital public workers carrying out critical duties as states and municipalities implement robust vaccination operations and work to rebuild local economies.
"Although Republicans are comfortable with a wait and see approach, we risk a slower and tougher recovery by denying the American people needed relief," continued Langevin. "It has been more than a year since the first cases of COVID-19 were reported and while the outlook is brightening, we are not in the clear from these dual economic and public health crises. Lives and livelihoods hang in the balance and now that the House has passed this much needed relief package, I look forward to the new Senate Democratic majority helping us get it to the President's desk to be signed into law."
In addition to an estimated $1.7 billion in direct state and local aid, the legislation provides Rhode Island approximately $437 million to boost K-12 schools, $180 million for higher education, $93 million for childcare, and $3 million in support of Head Start offerings. Funding will equip schools with resources to reopen safely for in-person learning and help address learning loss; provide emergency grants for college students in need to help prevent hunger, homelessness, and other hardships; and help the youngest of Americans by backing early education and childcare, as well as providing financial support to cover costs for hard-hit families.
The package also includes support for struggling small businesses, many traditionally underserved, with billions in additional aid through the Small Business Administration's Economic Injury Disaster Loan (EIDL) grant program and expanded eligibility for the Paycheck Protection Program (PPP). Rental assistance is also included, and the eviction and foreclosure moratoriums are extended until September 30, 2021.
"The economic downturn caused by the pandemic has taken a toll, and it's even more important that we work towards increasing the federal minimum wage to $15 an hour," continued Langevin. "I'm glad that the House's version of the American Rescue Plan Act takes this important step, but I understand that the Senate Parliamentarian is likely to strip that language when it gets across the Capitol. I am disappointed in that news, and I pledge to recommit myself to uplifting Americans during this tough time with a living wage. I look forward to swift House passage of the Raise the Wage Act, which I was proud to join my fellow House Democrats in introducing, in the near future to create economic opportunity and tackle poverty."
It's reported that 76 percent of voters are in support of the $1.9 trillion rescue plan, including 60 percent of Republicans.