Langevin Votes to Strengthen American Supply Chains, Boost Economic Competitiveness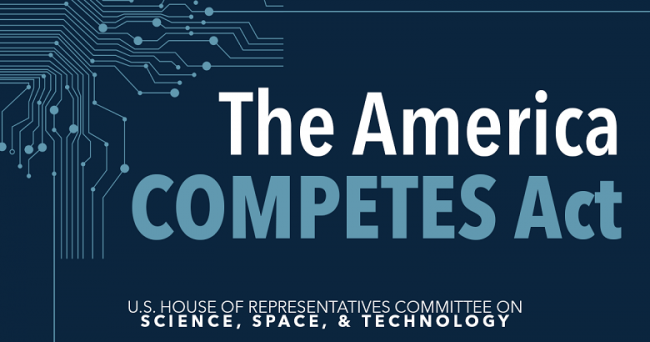 WASHINGTON – Congressman Jim Langevin (D-RI), today voted in support of H.R. 4521, the America COMPETES Act. This legislation is a bold, strategic package that will leverage transformational investments in American research, innovation, and manufacturing to improve our broken supply chains and ensure that the United States can outcompete – and win – the economic contest of the 21st century. The legislation passed the House of Representatives by a vote of 222-210.
H.R. 4521 will invest $52 billion in domestic semiconductor manufacturing, more than $100 billion to advance American innovation and scientific research, and $45 billion to fix our broken supply chains and prevent further disruptions by making more goods in the U.S. The America COMPETES Act also includes numerous provisions to promote American leadership around the globe and authorizes strong action to hold the Chinese Communist Party accountable for its human rights abuses and unfair trade practices.
"If the United States does not redouble our investments in cutting-edge research, innovation, and technology right here at home, we could lose the economic competition of the 21st century to the Chinese Communist Party – a risk I am unwilling to take," said Rep. Langevin. "This legislation will turbocharge our investments in the future of our nation, helping to ensure that the U.S. remains a leader on the global stage for years to come."
Rep. Langevin successfully led several amendments to H.R. 4521, including provisions to improve the security of America's digital networks and critical infrastructure, highlight the impact of climate change on U.S. national security, and urge the International Olympic Committee to prevent future Games from being held in host countries committing mass atrocities.
Langevin also secured amendments to strengthen our national security innovation base, establish pathways to immigration for essential scientists and experts, and advance the field of science, technology, engineering, art and design, and math (STEAM) education.