Latino Public Radio will be covering Governor McKee's first economic development and policy mission at Dominican Republic.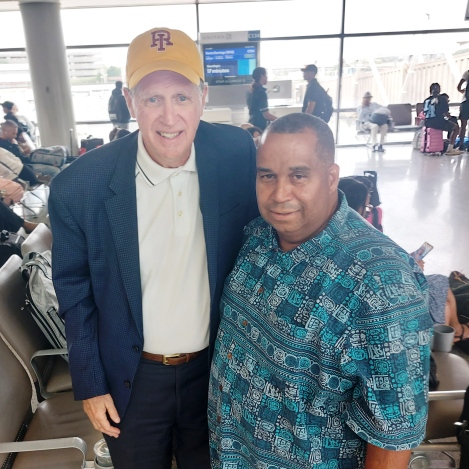 Governor Dan McKee and Rhode Island Commerce Secretary Liz Tanner will lead a delegation of Rhode Island businesses and associations to the Dominican Republic on an economic development trade mission. As part of the mission, Governor McKee and Commerce Secretary Tanner will hold a series of economic development meetings focused on travel, tourism and hospitality, port development, and clean energy. The mission will take place from August 21-23.
The trade mission to the Dominican Republic has a two-pronged approach: first to discuss business development opportunities in Rhode Island and also to discuss tourism opportunities due to direct flights to Rhode Island from Santo Domingo and soon from Santiago.  In 2022, the Dominican Republic was Rhode Island's third-largest partner for exports, with over $315 million of goods flowing from the state to the Dominican Republic.