Lifespan Begins Offering COVID-19 Vaccine to its Frontline Health Care Workers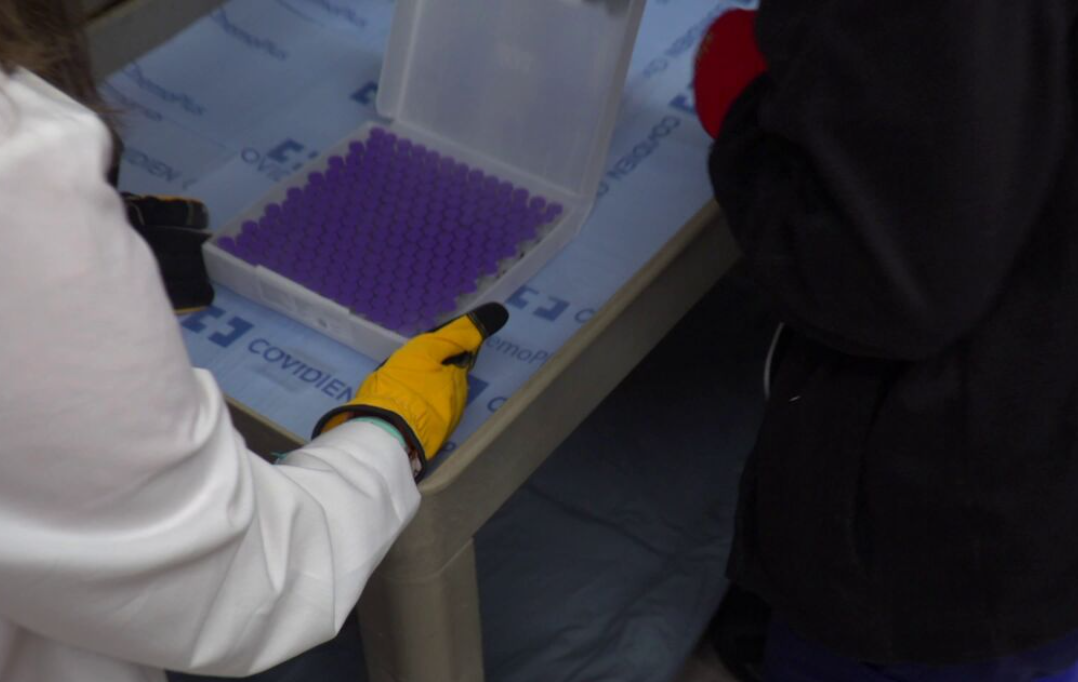 PROVIDENCE, RI— Lifespan, Rhode Island's largest health care system, has begun rapidly administering Pfizer's COVID-19 vaccine to its frontline workers. Today, Lifespan held the first vaccination clinics on the Rhode Island Hospital campus where the highest risk employees were scheduled to receive the vaccine. Christian Arbelaez, MD, Attending Physician and Vice Chair Academic Affairs, Emergency Medicine, Rhode Island Hospital, was the first Lifespan employee to receive the vaccine.
Lifespan, among the first recipients in the nation to obtain vaccine for COVID-19, received approximately 2,000 doses of the Pfizer drug on Monday, December 14, 2020, with another 1,000 arriving on Tuesday, December 15. Within hours, Lifespan began inoculating its most at-risk employees– providers and staff who have direct contact with COVID+ patients or COVID+ infectious fluids or materials. These include doctors and nurses who deliver direct care in our COVID units and Emergency Departments as well as many others – from respiratory therapists to housekeepers — who provide medical and operational support in clinical areas of our hospitals.
The vaccine was shipped directly to Lifespan after the Food and Drug Administration (FDA) granted Emergency Use Authorization (EUA) for it last week. Working collaboratively with the Rhode Island Department of Health, Lifespan received a sizeable allocation to begin inoculating some of the 16,000 workers it employs at five hospitals in Rhode Island.
"As a health care system, we know that the way to fight this pandemic is on two fronts," said Lifespan President and CEO Timothy J. Babineau, MD. "The first is to effectively and expertly treat patients with COVID-19. We are already doing that every day. The second is to prevent people from contracting this dangerous disease in the first place. With this vaccine, which studies have shown to be safe and 94 percent effective, our health care system and workers can help play a vital role in conquering COVID-19."
With the Pfizer vaccine, employees will need to return for a second shot within in 21 days, which is recommended to maximize immunity.
Tomorrow Lifespan will hold vaccination clinics for its high-risk health care workers at The Miriam Hospital and Newport Hospital and on Wednesday at Bradley Hospital, with the goal of vaccinating all employees over the next several months. That will be broadened to other employees as additional allocations arrive from Pfizer and other vaccine makers that secure FDA authorization.
"I want to thank Lifespan employees – those who worked tirelessly to prepare for the arrival of the vaccine and those rolling up their sleeves to receive it — for taking on this unparalleled public health response with such remarkable determination, teamwork and caring," said Babineau. "I'm proud to lead this organization on this historic day and everyone who works here should be proud too."