Local Central Falls Officials Endorse Sandra Cano for Congress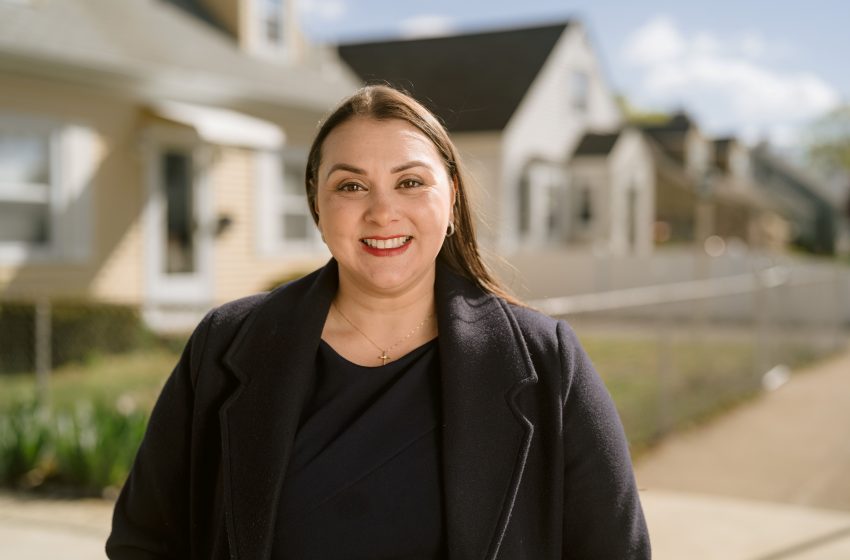 Central Falls, RI – City Council President Robert Ferri, City Councilor-At-Large Tatiana Baena and former City Councilor and current School District Board of Trustees member Hugo Figueroa announced today their support and endorsement of Sandra Cano in the race for Congressional District One.
City Council President Robert Ferri said, "Right now, Rhode Islanders need someone that will be able to get the job done in Washington DC by working with both sides of the aisle while standing up for what is in the best interests of our state. Sandra is that person. She is an astute individual who has been successful in local and state government, all while being a wonderful parent to her two children. As someone who is not affiliated to a political party, I know that she will represent our state well in DC while still listening to constituents back home."
City Councilor-At-Large Tatiana Baena said, "As someone who worked in Congressman Cicilline's district office, I know that Sandra is the right person to represent District 1. With a clear track record of fighting for public education, reproductive freedom, immigration and so much more, her priorities directly align with what is needed in Congress considering the country's current climate. Sandra's story is that of many Rhode Islanders and many of those who come to this country for a better life."
Former City Councilor and current School District Board of Trustees Member Hugo Figueroa said, "As someone who has worked closely with the community, I see what students need – and I've seen Sandra's dedication to them. She has worked to improve the quality of their education in every elected position from her time on the Pawtucket School Committee, to the City Council, to serving as the first Latina Chair of the Senate Education Committee. Sandra fights to provide all of our children with equitable opportunities and support, including early education, mental health services, and financial literacy. Unlike many others, she does not just use education as a campaign talking point, but truly fights for it every day. We need leaders who care deeply about education, and who are invested in ensuring that every child gets the education they deserve. That's why I fully support Sandra Cano for Congress."
Ferri, Baena and Figueroa join a growing list of elected leaders who are supporting Sandra Cano, including: Senators Dawn Euer (SD13 Newport, Jamestown), Pamela Lauria (SD32 Barrington, East Providence, Bristol), and Alana DiMario (SD36 Narragansett, North Kingstown, New Shoreham); and Representatives Rebecca Kislak (HD4 East Side of Providence), Karen Alzate (HD 60 Pawtucket, Central Falls) and Joshua Giraldo (HD 56 Central Falls).
Sandra Cano has been serving Rhode Islanders for the last ten years. On the Pawtucket School Committee, she worked to defend the public education system that welcomed her as a teenager in this country. As a Pawtucket City Councilwoman, Sandra saw how city government directly affects residents, and she worked to shape policies that had a positive impact on their daily lives. Now in the State Senate, Sandra proudly gives voice to the diverse communities of District 8. Sandra is chair of the Senate Education Committee – the first Latina to hold the position. She serves as a member of the Senate Finance Committee and the Permanent Joint Legislative Commission on Child Care. If elected, Sandra will be the first Colombian American woman to serve in Congress.