Local Girl Scout Launches Marker Recycling Program and Earns Highest Award in Girl Scouting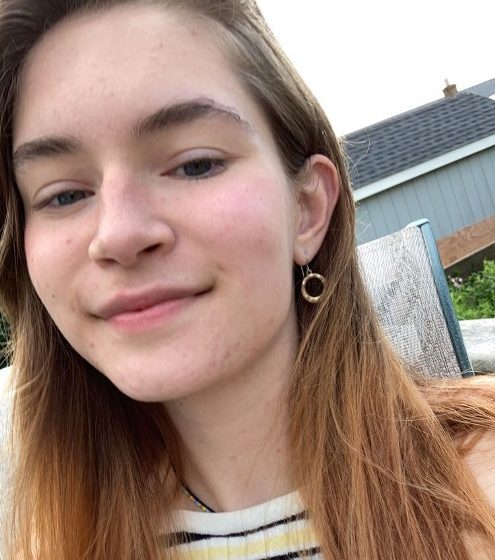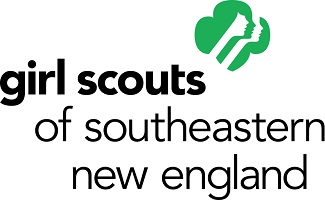 Warwick, R.I. (April 6, 2022)—Girl Scouts of Southeastern New England is excited and proud to announce that Ruth Axford from Providence, RI has earned the Girl Scout Gold Award, the highest award in Girl Scouting. Ruth's Gold Award project is titled Marker Recycling Program. Ruth created a marker recycling program within her high school and led a school supplies drive to kick it off. She created this recycling program and educated those within her community to solve a small problem that still has a large impact on the environment.
Ruth started a school supplies drive, asking local students and their families for their unwanted coloring supplies, which she used to create coloring kits for homeless children. Ruth created kits with coloring books, crayons, and markers which were donated to Crossroads Rhode Island and Greater Love Outreach Ministry. She intended to recycle the unusable markers with Crayola ColorCycle, but due to the pandemic they were not accepting donations. Ruth was able to find a similar company to recycle the unusable markers. For any broken crayons, she melted them down into different shapes, which were then given to a local shelter along with coloring books.
The final stage of her project was creating "marker waste" bins for classrooms at the Prout School. She created 25 bins which were placed in classrooms, and she educated each class on how to use them. She designed flyers and mailed them to several schools in the state to inspire and educate them about the program. She collected 965 markers, 688 were reused and donated, 277 were recycled, 200 coloring book and marker bundles were donated, 25 recycling boxes were placed in classrooms, and she spoke to five classes in different grades about the project and how they can increase their recycling.
"Being a Girl Scout and now a camp counselor for Girl Scouts of Southeastern New England, I will always carry that sense of duty and responsibility that being a Girl Scout has taught me. I learned important skills that I will never lose like first aid, group management, and service to my community. The sisterhood that I have learned to embrace since starting as a Cadette followed me to camp and now onto college." said Ruth, Gold Award Girl Scout.
About the Girl Scout Gold Award
Since 1916, Girl Scouts have been making meaningful, sustainable change in their communities and around the world. The Girl Scout Gold Award, the highest award in Girl Scouting, acknowledges the power behind each Gold Award Girl Scout's dedication to not only empowering and bettering herself, but also to making the world a better place for others. These young women are courageous leaders and visionary change makers. They are our future, and it looks bright!
Ruth will join the millions of Girl Scout alum around the world who have successfully created, developed, and executed "Take Action" projects that have positively impacted their communities and the world, earning Girl Scouts' highest award:
According to the Girl Scout Research Institute's (GSRI's) report, The Power of the Girl Scout Gold Award: Excellence in Leadership and Life, Gold Award Girl Scouts receive greater lifetime benefits than their peers about positive sense of self, life satisfaction, leadership, life success, community service, and civic engagement thanks to their experience in Girl Scouting, including earning their Gold Award.
When compared to non–Girl Scout alums, Gold Award Girl Scouts soar when it comes to seeing themselves as leaders, providing service to others through volunteerism, and having positive attitudes about themselves and the lives they lead. More generally, over 90 percent of Girl Scouts not only attributed their success in life to Girl Scouts, but they also said they could not have had access to the same experiences anywhere else.
Over the course of the last century, millions of Girl Scout alums have positively impacted their communities and the world with their creative, impactful, and sustainable Take Action projects.
It's not only Girl Scouts who understand the value of the Gold Award. Some universities and colleges offer scholarships unique to award recipients, and Gold Award Girl Scouts are entitled to enlist in the armed forces at a higher pay grade than individuals who have not earned the award.
Earning the Gold Award is just one of the amazing things girls can do as part of Girl Scouts. To join Girl Scouts or learn more about volunteering, please visit www.gssne.org/join.