LPR Sports News Meets with the Presidents of the Dominican Olympic Committee and the Dominican Baseball Federation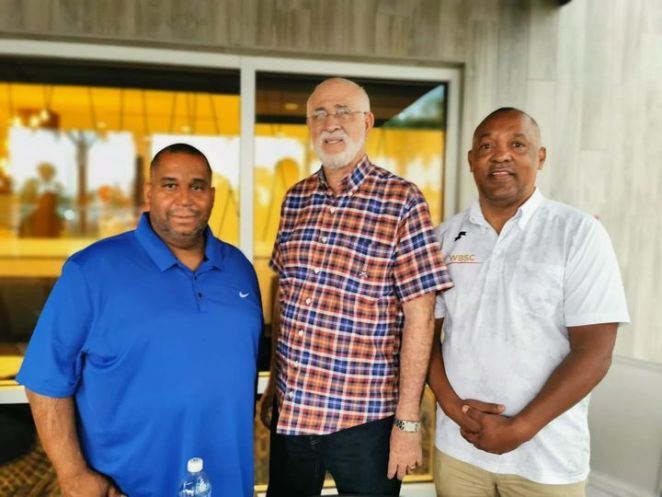 LPR Sports News
LPR Sports team together with its CEO Reynaldo Almonte held a meeting with the president of the Dominican Baseball Federation, Juan Núñez Nepomuceno and the president of the Dominican Olympic Committee (COD), Antonio (Colín) Acosta in the Olympic baseball qualifying tournament.
Almonte, Acosta and Núñez shared ideas on how to promote Olympic sport from the LPR Sports news platform and how to productively market our Olympic sport.
Acosta confessed that the COD is reconsidering in terms of marketing and that the federations and their federation are known in the country.
"Our sport is a network to attract tourists, to keep young people focused on the positive, and it is a country brand," said Acosta.
"FEDOBE believes in companies such as LPR Deportes, which give priority to our sport and that go to the scene to support our Federation," Núñez Nepomuceno communicated to the LPR team.
Both presidents valued the work carried out by the Latino Public Radio team, which on this occasion is represented by Emanuel Tavares, Moisés Peña and Elwin Peña "El Súper Profe", from the sports department and is joined by the CEO, Reynaldo Almonte,  who are in Port St Lucie to cover the event's of Olympic baseball qualifying tournament.
The tournament begins today at 1:00 pm, the game is between RD and PR, at Clover Park in Port St. Lucie, Florida.