Lt. Gov. Sabina Matos Opens Nominations for 30th Annual Lieutenant Governor Leadership Awards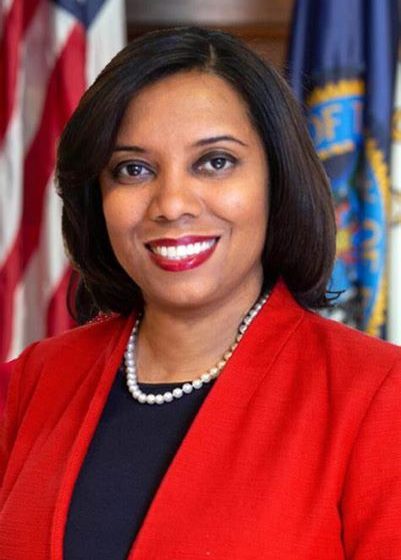 PROVIDENCE, RI – Lieutenant Governor Sabina Matos is inviting high school administrators and guidance councilors to nominate a student from their school for the 30th Lieutenant Governor Leadership Awards, which celebrates exceptional graduating high school seniors across the state.
"The seniors graduating this year spent more than half of their time in high school in a pandemic – a moment when their leadership was needed most by their peers," said Lieutenant Governor Sabina Matos. "I am excited to work with schools across Rhode Island to recognize the students who have stepped up throughout their high school career and who have great things ahead of them."
First started in 1993 by Lieutenant Governor Robert Weygand, the Leadership Awards are presented annually at the State House in June.
"Over the three decades since I started this program, so many recipients of the Lieutenant Governor's Leadership Award have gone on to outstanding careers bettering the lives of their fellow Rhode Islanders," said Congressman Robert Weygand. "I am so glad that Lieutenant Governor Matos is continuing this effort and acknowledging a new generation of Rhode Island leaders. They are our future."
High school administrators and guidance counselors are invited to select one graduating high school senior per school who lives in Rhode Island and best embodies the qualities of a student leader. Specifically, the student must:
Demonstrate dedication to their studies
Demonstrate a commitment to community service
Lead positive change in their school or community
Inspire other students to excel and achieve