Magaziner Joins Five Major Economic Caucuses to Double Down on Deep Commitment to Fighting for Working Rhode Islanders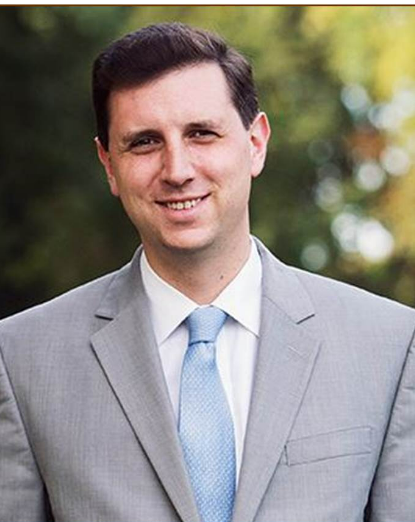 Washington, D.C. – Today, Representative Seth Magaziner (RI-02) announced that he has joined five major caucuses focused on building the middle class, including the Labor Caucus, the Manufacturing Caucus, the Public Works and Infrastructure Caucus, the Apprenticeship Caucus, and the Career and Technical Education Caucus. Throughout his career in public service, Rep. Magaziner has been a fierce advocate for working people in Rhode Island, and he is committed to fighting for every Rhode Islander to have a shot at the American Dream.
"Working people and their families built the middle class, and the middle class built America. And yet, the cost of living for RI families remains far too high, and it's becoming harder for working people to get ahead," said Rep. Seth Magaziner. "I am determined to restore the promise of the American Dream, so that everyone who is willing to work hard and do the right thing is able to build a great life for themselves and their children. I look forward to working with my colleagues across these five Caucuses to protect the right to organize, create more good-paying jobs, secure better benefits, equip Rhode Islanders with the necessary skills to build stable middle-class lives, and support the women and men who go to work every day to provide for their families and communities."
The Congressional Labor Caucus is an official caucus comprised of over 120 members working to advance the needs of the labor movement, combat the issues facing working families, and connect legislators directly with unions and union leaders. In the 117th Congress, the Labor Caucus was crucial in advancing workers' rights through legislation such as the PRO Act and the Raise the Wage Act.
The House Public Works and Infrastructure Caucus is comprised of Representatives who take special interest in public works and infrastructure issues and legislation; the caucus acts as a forum for discussion, and hosts events that raise awareness of the importance of congressional support for American infrastructure.
The House Manufacturing Caucus examines and promotes policies to help American manufacturers find trained, educated workers, continue to lead the world in developing new industrial technologies, operate on a level playing field with their foreign competitors, and obtain the capital they need to thrive.
The Congressional Career and Technical Education (CTE) Caucus is comprised of Members of Congress from across the ideological spectrum. It was founded to support and promote CTE programs for workers of all ages. The CTE caucus believes that well-paying, family-sustaining jobs should be available to everyone, and CTE programming can make that goal a reality.
The Congressional Apprenticeship Caucus focuses on how Congress can support apprenticeships as a means to help people enter the workforce.