Magaziner Raises $1.4 million for Congressional Bid in First Two Months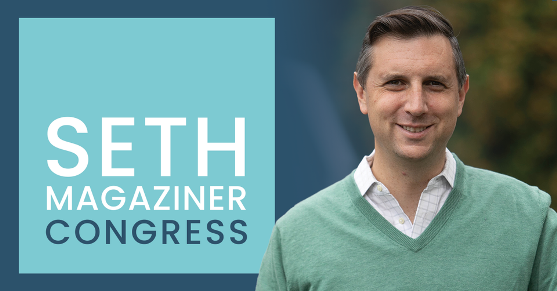 PROVIDENCE, RI- General Treasurer and congressional candidate Seth Magaziner announced today that he raised over $1.4 million in the first two months of his campaign for Congress.
"People in Rhode Island know Seth will fight for working families and they are deeply concerned about losing this seat to extremist Republicans who will private social security and Medicare and roll back progress on women's rights, voting rights and worker's rights," said Campaign Manager Katie Nee Zambrano.  "We are incredibly grateful to the hundreds of Rhode Islanders who contributed to our campaign."
Magaziner's quarterly fundraising total sets a record for the most ever raised in a quarter by a U.S. House candidate in Rhode Island.
Magaziner has represented the second congressional district as General Treasurer for the last seven years and has won the district twice, in 2014 and 2018.  He has a track record of working across the district rebuilding public schools and investing in clean energy infrastructure while creating good paying jobs.  Since launching his congressional campaign, Magaziner is also honored to have earned the endorsement of the RI AFL-CIO, the Rhode Island Building & Construction Trades Council and a dozen unions who represent thousands of working people.
Supporters interested in learning more can visit sethmagaziner.com and are encouraged to follow on Facebook, Instagram, and Twitter.