Magaziner Secures House Passage of Funding for New Emergency Operations Center in Warwick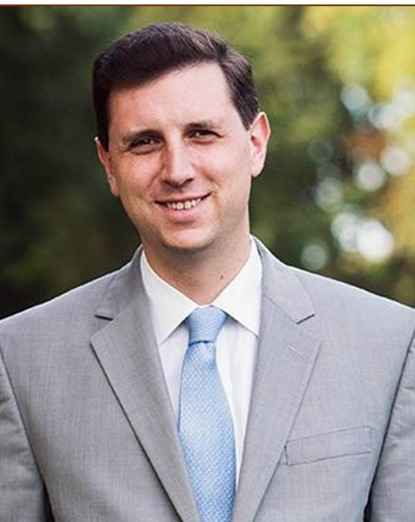 Washington, D.C. — Today, Representative Seth Magaziner (RI-02) celebrated the House passage of his funding request to ensure a modern, fully-operational Emergency Operations Center (EOC) for Warwick's nearly 83,000 residents that will improve emergency response in the event of a natural disaster or incidents affecting the well-being and security of the community.`
The $530,437 in federal funding requested will be used to relocate the 70-year-old Warwick Fire Department's Emergency Operations Center to the Department's newest station in the Potowomut neighborhood and ensure the EOC is equipped with state-of-the-art security measures and upgraded equipment. This community project funding request passed in H.R. 4367, The Department of Homeland Security Appropriations Act.
"When Rhode Islanders are in danger, they deserve swift assistance, and this federal funding for the Warwick Fire Department will improve emergency response times to keep Warwick residents safe," said Rep. Seth Magaziner. "I am committed to supporting first responders in Congress and ensuring they are equipped with the tools they need to do their jobs safely and effectively. While I could not vote for H.R. 4367, which contained funding cuts in other areas that I disagree with, I am glad that my funding request for the Warwick EOC was included."
"The Warwick Fire Department is grateful for Representative Magaziner's efforts to help secure federal funding to improve delivery of life-saving services for our communities," said Warwick Fire Department Chief Peter McMichael. "This funding will help equip local first responders with the resources they need to respond to emergencies quickly and effectively."
The City of Warwick's EOC is currently located in a facility that suffers from structural, logistical, and security issues that have been extremely costly to address over time. The current site also lacks the security infrastructure to prevent disruptions from an act of terrorism or catastrophic weather event. This funding request will be used to relocate the EOC to a modern, state-of-the-art facility and purchase equipment – including Emergency Reporting Signal Receiving Equipment, radio communication consoles, and computer server, among others – to keep Warwick residents safe.