Manville Bridge to reopen next week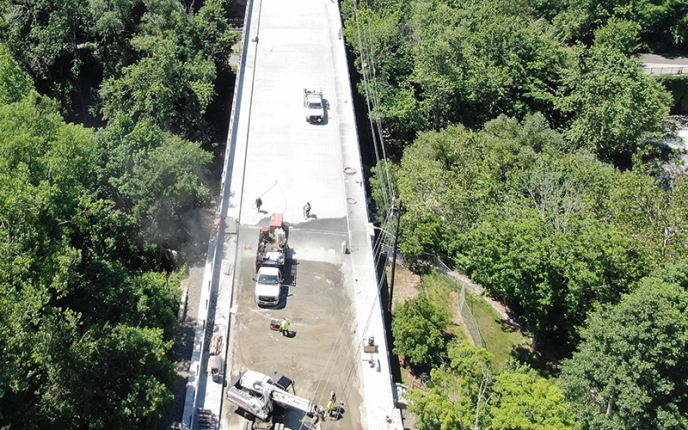 RIDOT is scheduled to reopen the Manville Bridge on the Cumberland/Lincoln line to traffic on Thursday, July 1. They thank the residents, businesses and visitors at these two communities for their patience and understanding throughout the project.
The Project
Our $11 million project for rehabilitation of the Manville Bridge includes replacing the piers, supporting steel beams and deteriorated deck of this structure, which carries Manville Hill Road over the Blackstone River, the Blackstone River Bikeway and the Providence & Worcester Railroad between Lincoln and Cumberland.
The bridge is structurally deficient and is posted at 10 tons, prohibiting the passage of many types of commercial trucks. It is 66 years old and carries approximately 8,000 vehicles per day.
During the closure, motorists would use the nearby Route 99 bridge to cross the Blackstone River. The project is scheduled to be completed by fall 2021, with the bridge reopening in early summer 2021.
After milling and paving this week, RIDOT is scheduled to stripe on Sunday night, install protective fencing, do some electrical work and miscellaneous project cleanup next week.