MATOS WINS DEMOCRATIC NOMINATION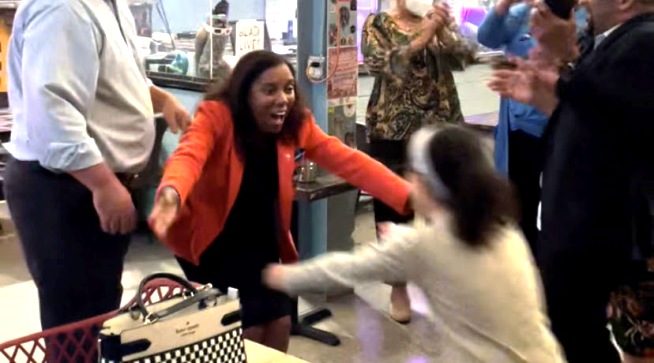 PROVIDENCE, RI – Sabina Matos has won the Rhode Island Democratic Primary election for Lt. Governor. Matos is the first Afro-Latina and Black person to be nominated for statewide office in Rhode Island history. Matos addressed her family, friends and supporters at a celebration in Providence at the Revival Brewing Company.
"I am so humbled and honored to be Rhode Island's Democratic Nominee for Lt. Governor. Having the opportunity to provide little girls across the state with a vision of what they can be is one of the greatest privileges in my life, and one of the most important reasons I got into public service," Matos said. "Our state needs leaders who stand up for every day Rhode Islanders who are struggling with rising costs of living, especially housing. We need leaders who stand up for women's rights and fight for safer communities."
Matos thanked her supporters and appealed to voters who supported other candidates. She also applauded her opponents – State Representative Deb Ruggiero and State Senator Cynthia Mendes – for their public service and for helping to elevate important issues.
"I am deeply thankful for all of the Rhode Islanders who supported me in today's election, and I am mindful that there are many Rhode Islanders who backed someone else," Matos said. "In the next 56 days, I will work tirelessly to earn the backing of my opponents' supporters to ensure that we protect and expand the right to abortion, preserve strong gun laws, make housing more affordable, and support the Rhode Island workers who are the backbone of our economy."
Sabina Matos is Rhode Island's Lt. Governor. Since taking office in April 2021, she has played a leading role to invest $250 million in housing, eliminate the car tax, strengthen Rhode Island's gun safety laws, and push the McKee Administration to support an expansion of reproductive rights.
The General Election is Tuesday, November 8.