Mayor Brett Smiley Announces School Board Appointments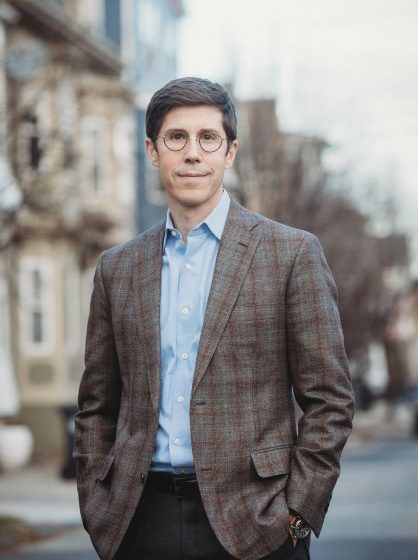 PROVIDENCE, RI- Today, Mayor Brett Smiley announced his recommendation of four new members to the Providence School Board, who will be critical partners in Mayor Smiley's vision of improving the Providence education system.
"I am excited to recommend a strong slate of candidates to be a part of our school board," said Mayor Brett Smiley. "Each of these individuals bring knowledge, expertise and a professional skill set that will be invaluable as we work together to improve school facilities and outcomes and prepare for a successful return to local control."
After applications were submitted, they were reviewed by the School Board Nomination Committee who hosted a public community meeting on December 22, 2022. The Committee sent six (6) candidates to the Mayor for interviews. From those six candidates, the Mayor recommends the following individuals:
Toni Akin who currently serves as a Fiscal Specialist with the Norfolk County Treasurer Office. Akin previously supported Blue Hills Regional Technical School, Canton Public Schools and the Bridgewater Raynham Regional School in a variety of financial capacities and has a deep understanding of school finances.
George Matouk who has been CEO of John Matouk & Co. since 2002 and also served as a Board Trustee at the Gordon School for a decade, including three years as Treasurer and three years as Board Chair. Additionally, he has partnered with community organizations in Providence and Fall River to provide high-quality opportunities for workforce advancement and educational achievement.
Erlin Rogel, a graduate of the Providence Public School District (PPSD), serves as Senior Advisor to Lt. Governor Sabina Matos and previously worked for PPSD as the Director of Intergovernmental Affairs, Interim Chief of Staff and as teacher where he focused on MLL students.
Carolina Roberts-Santana who is a Senior Research Administrator and Program Developer at Women & Infants Hospital. She works as a Health Science Instructor and a Health Program Administrator and previously served as the Full Service Community Schools director at Dorcas International.
"There were so many amazing candidates who applied to be a part of the School Board and it is great to see so many folks who care deeply about our students and our school's future."
These four candidates will be communicated to the Providence City Council for approval. Once approved by the City Council, the candidates will begin serving on the school board for their first meeting in February.