Mayor Brett Smiley Announces that Providence is One of Five Finalists in National Ideas Challenge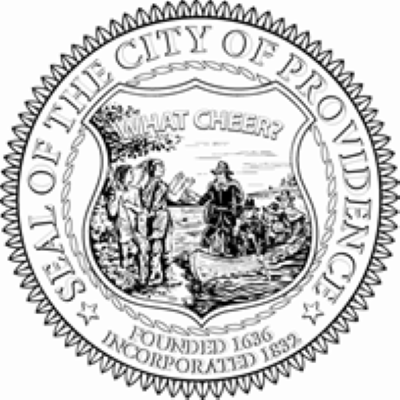 NewDEAL selects five state and local leaders that put forth policy ideas that maximize the impact of federal funds
PROVIDENCE, RI– Mayor Brett P. Smiley announced that NewDeal named Providence as one of five finalists in the 2023 National Ideas Challenge in the category of effective use of federal funds for its Early Learning Infrastructure Support Program.  
"In order to improve the long-term outcomes for our students it is important we ensure every student has access to high-quality early education opportunities," said Mayor Brett P. Smiley. "I am thrilled that Providence's work to support and uplift childcare providers and centers across the city is being recognized and I am looking forward to seeing the meaningful improvements the funding from this program will provide." 
A panel of nationally-recognized policy experts evaluated about 80 policy ideas across four categories based on their potential to improve Americans' well-being and overall quality of life, and make government work more effectively meet communities' needs. The top five submissions in each of the four categories were recognized as finalists, including the following ideas, which were recognized for maximizing the benefits of the influx of federal funds.  
·         Brett Smiley, Mayor of Providence, Rhode Island, for increasing access to high-quality childcare. 
·         Janelle Bynum, Oregon state Representative, for a program to address equality in STEM education. 
·         Paige Cognetti, Mayor of Scranton, Pennsylvania, for a program to increase wages and boost small businesses. 
·         Tishaura Jones, Mayor of St. Louis, for providing legal assistance to low-income tenants. 
·         Josh Maxwell, Chester County (PA) Commissioner, for a program to help formerly incarcerated people find manufacturing jobs. 
 
Backed by $1.9 million from both the general budget and the American Rescue Plan Act (ARPA), Providence's Early Learning Infrastructure Support Program offers technical support, planning grants, and construction grants to local childcare providers and centers. This initiative is an investment in the early learning economy, supporting business owners, many of whom are women of color. It addresses the needs of home- and center-based providers, crucial for essential workers during the pandemic.    
"The Ideas Challenge shows how a group of innovative elected officials are doing more than identifying problems; they are rising to the occasion to find solutions," said Debbie Cox Bultan, CEO of NewDEAL. "And many of the ideas show how local officials are making the most of the major legislative victories under President Biden to spur long-lasting improvements to neighborhoods, cities, and states across the nation. I congratulate the finalists for proposals that, together, set an important governing agenda for the country to follow, with a relentless focus on improving the lives of all our neighbors." 
Providence's Early Learning Infrastructure Support Program enhances childcare quality, safety, and capacity, benefiting families and advancing Providence's goal of universal Pre-K access in high-quality facilities.