Mayor Domenic Sarno and Boston Hockey Legend Ray Bourque Place Massachusetts' First Sports Wager at MGM Springfield with BetMGM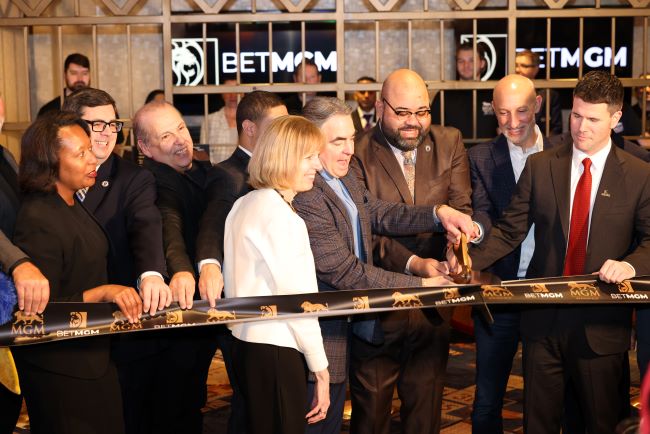 Boston to win Stanley Cup among Massachusetts' first bets placed at the new BetMGM Sportsbook at MGM Springfield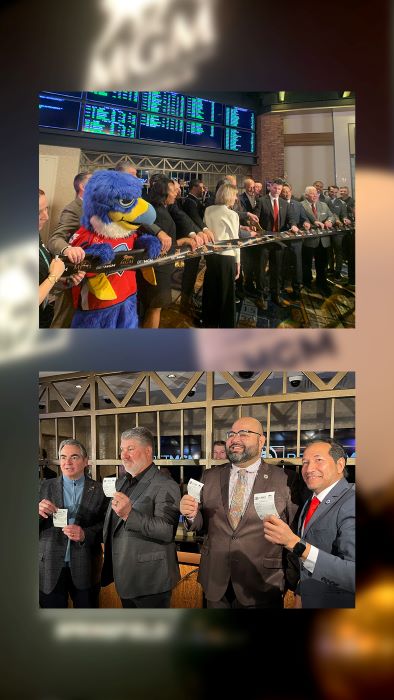 Springfield, MA (January 31, 2023) – MGM Springfield and BetMGM launched sports betting in the State of Massachusetts earlier today with a first bet event at its new entertainment destination, BetMGM Sportsbook & Lounge. At 10 a.m. ET, Springfield Mayor Domenic Sarno and Hockey Hall of Famer Ray Bourque marked the occasion placing the state's historic first sports wagers.
Details from the state's first wagers from MGM Springfield include:
Name: Domenic Sarno, Mayor of Springfield, MA
Wager: $50 on Eagles to win Super Bowl
Name: Ray Bourque, Boston Defenseman, Five-Time Norris Trophy Winner
Wager: $100 on Bruins to win Stanley Cup
Name: Adam Gomez, State Senator, MA
Wager: $100 on Chiefs to win Super Bowl
Name: Carlos Gonzalez, State Representative, MA
Wager: $50 on Eagles to win Super Bowl
In addition to Mayor Sarno and Bourque, the first bet event featured many of the individuals who championed the legalization efforts in Massachusetts including BetMGM CEO Adam Greenblatt, MGM Resorts Vice President Chris Gumiela, State Senator Adam Gomez, State Representative Carlos Gonzalez and Gaming Commission Chair Cathy Judd-Stein.
The group welcomed guests to the new BetMGM Sportsbook & Lounge at MGM Springfield. The state-of-the-art gameday venue features a 45-foot LED viewing wall and four betting windows. Additionally, the resort houses 18 sports betting kiosks conveniently located throughout the gaming area.
For more information, follow @BetMGM on Twitter.