Mayor Elorza Announces Endorsement for next Mayor of Providence alongside former Mayor Angel Taveras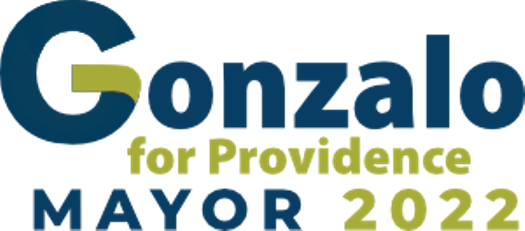 PROVIDENCE, RI — Shortly after 1 pm today Providence Mayor Jorge Elorza announced his endorsement of candidate Gonzalo Cuervo for the next Mayor of Providence. Mayor Elorza was joined by former Providence Mayor Angel Taveras, who had announced his endorsement of Cuervo earlier in the campaign, in a show of support from two leaders with direct experience of the challenging work of leading the State's Capital City.
"Serving as Mayor of Providence has been the honor of my life," said Mayor Jorge O. Elorza. "It is also a job that by definition involves facing significant challenges, and it is crucial that that responsibility be imparted to someone with the right experience, an ability to assemble a broad coalition, and detailed and thoughtful policy plans. I am confident that Gonzalo Cuervo is that person for Providence in 2022".
Former Providence Mayor Angel Taveras added, "Gonzalo understands what makes a great city: public safety, strong schools, safe housing, economic development, modern infrastructure, and honest government. He is also the most experienced candidate in this race, serving 12 years in Providence City Hall and 6 years in the Secretary of State's office. I chose him to serve as my Chief of Staff because he not only knows and understands the City of Providence inside and out, he showed me that he is able to bring together diverse groups of stakeholders to make things happen. "
Cuervo spoke after the current and former Mayors, stating, "I'm honored to be endorsed by the two people who know better than anybody what it takes to be Mayor of Providence."
He went on to say, "There are no simple solutions to the challenges facing Providence, but I have the detailed plans, diverse citywide coalition of support, and proven experience to get things done and close the opportunity gap that is keeping us from realizing Providence's full potential."
Cuervo has assembled an unprecedented coalition of support from community and elected leaders across the city. Mayor Elorza is the twelfth serving elected official in Providence to endorse Cuervo for Mayor, joined by three City Council members, four representatives, and four senators. Gonzalo has also been endorsed by Reclaim RI, Climate Action RI, the Providence Fire Fighters (IAFF Local 799), the Graduate Labor Organization, the Rhode Island Latino Political Action Committee, and dozens of community and neighborhood leaders representing the city's 25 neighborhoods.