Mayor Pleased to Announce $50K Site Readiness Grant From RI Commerce Corporation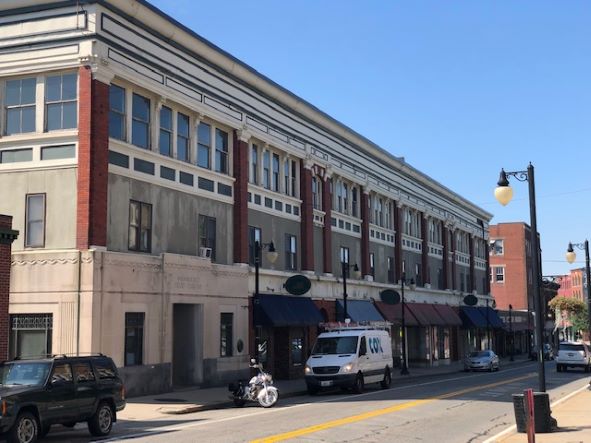 WOONSOCKET, R.I.: Mayor Lisa Baldelli-Hunt today announced that the City of Woonsocket has received a $50K Site Readiness Grant from the Rhode Island Commerce Corporation for façade improvements to the Commercial Block Building on Main Street. Site Readiness Grants are competitive, site-specific awards to advance important economic development projects in a
community.
The Commercial Block Building renovation project is well underway and when complete later in 2022, will feature the addition of the Higher Education Center of Northern Rhode Island (HENRI) on the entire third floor of the once vacant building. HENRI, in collaboration with Rhode Island College and the Community College of Rhode Island, will provide postsecondary training programs to area residents for technical jobs at the region's largest employers, including CVS, Fidelity, and AAA. The project has also encompassed the expansion of street level entrepreneurial businesses in the Commercial Block.
Mayor Baldelli-Hunt stated, "We are grateful to again this year receive a Site Readiness award from the RI Commerce Corporation that will help us accelerate economic development in our historic Commercial Block Building, and all along Main Street." The Mayor added, "Our small, very dedicated Planning Department was instrumental in receiving this Site Readiness Grant, as well as other recent federal and state grants that have supported the conversion of abandoned sites across the City to active properties."
"Thank you to Mayor Baldelli-Hunt and the Commerce Corporation for their advocacy for the modernization of the façade improvement of 95 Main Street," said Amy Grzybowski, Assistant Commissioner of Workforce for Rhode Island Office of the Postsecondary Commissioner, and the Executive Director of the new Woonsocket Education Center. "Attracting students to the new education and workforce center down city will begin shortly and we are so excited to be a part of the revitalization."