Mayor Smiley, Colonel Perez held press conference regarding outcome of a large-scale firearms and narcotics operation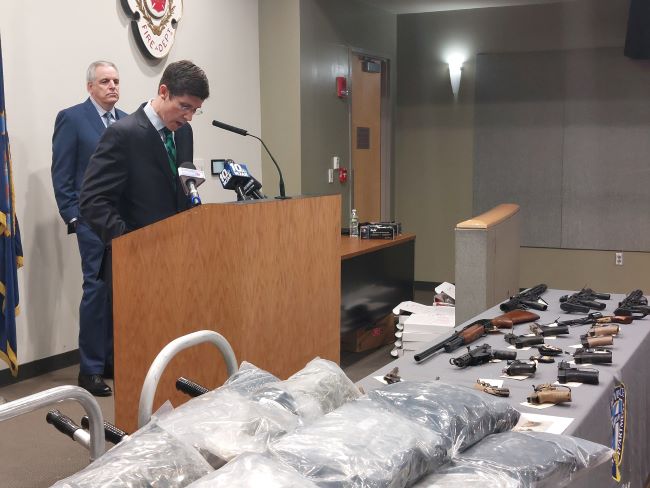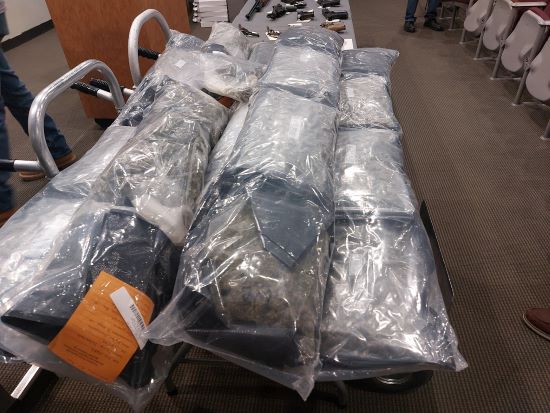 Over the past several months, the Providence Police Narcotics Bureau conducted a joint investigation with Agents Chris Jardin and Meg Croke of the Bureau of Alcohol, Tobacco, Firearms and Explosives (ATF), into a large-scale firearms and narcotics operation. Providence Police Detectives Pete Tesseris and Zach Silbert led the investigation from the PPD.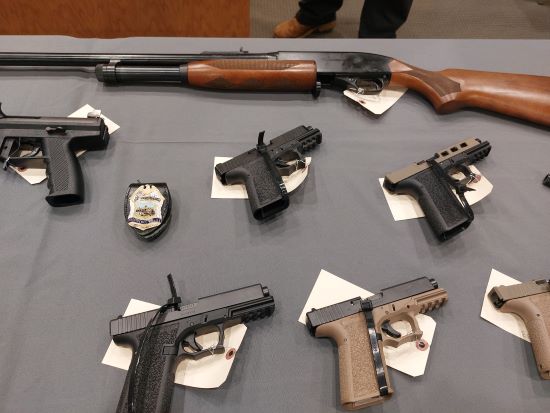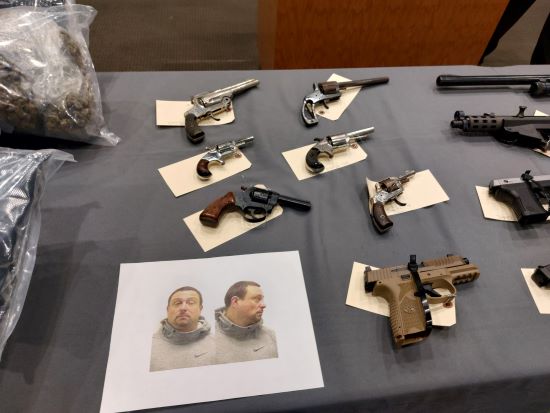 Throughout their investigation, information was developed regarding the subject involved identified as Philip Debartolo, age 38. Investigators learned that Debartolo was illegally distributing large quantities of marijuana throughout the City of Providence and was in possession of several illegal firearms. The investigation resulted in the execution of two search warrants at locations in Providence and West Warwick.  Police seized 20 firearms, several high capacity magazines, hundreds of rounds of ammunition and approximately 44 pounds of marijuana.  Out of the 20 firearms seized, 7 were ghost guns. West Warwick Police assisted members of the PPD at the location in their town.