McKee Administration Shares Video Update of State House Restoration, Preservation Project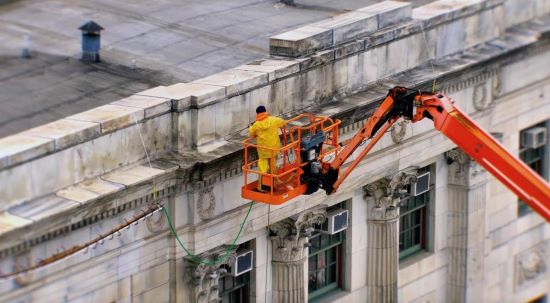 PROVIDENCE, RI – The McKee Administration today shared a video update on the State House preservation and restoration project announced by Governor McKee in late July. Watch the video, 
here
.
"Rhode Island is fortunate to have one of the most beautiful state houses in the country," said Governor McKee. "It was clear that the building's facade was in need of a thorough cleaning after generations of weathering. We're proud of the progress that has already been made and the marble is starting to shine bright. We thank the workers who are getting this done – and when complete, we know the People's House will continue to be a destination for Rhode Islanders and visitors alike."
The 125-year-old Rhode Island State House is currently having the entire surface of its Georgian marble professionally cleaned. The State House marble was cut and placed about 125 years ago, and the building had been sandblasted twice, but it now is coated with layers of residual dirt from years of weathering. The expectation is that the building's marble should be noticeably cleaner, restoring it to a close facsimile of what it once looked like when it was first built.
The cleaning process involves utilization of a very low-pressure nebulous mist spray focused on exterior masonry surfaces followed by a low-pressure rinse with a handheld wand. Utilizing steam, the wand will also be used for additional cleaning in areas of heavy soiling. Some areas of concentrated discoloration related to specific contaminants will be cleaned with mild chemical solutions or detergents.
The cleaning project will cost $2,241,000 and is being funded by the Rhode Island Capital funded Asset Protection Program (RICAP) as proposed by the Governor in his FY23 budget.