MEET OUR GRADUATES: A HIGH GPA LEADS TO GREATER OPPORTUNITIES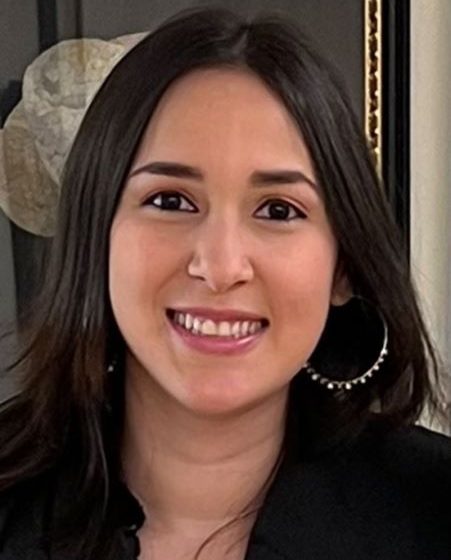 Celin-Rodriguez graduates with high honors, debt free and as a proud example of success for her son.
Marcela Celin-Rodriguez is a first-generation college student from Colombia, who not only graduated summa cum laude this May but has been a member of the 3.5 Society and on the Dean's List since her first semester at RIC. She majored in management with a concentration in human resources management and with two minors in computer information systems and data analytics.
When she arrived in Rhode Island from Colombia with her four-year-old son five years ago, Celin-Rodriguez heard good things about the faculty and the flexibility that RIC provides for individuals who work full time, have a family and want to attend college.
"I love RIC. It gives students opportunities not only to excel but to balance their personal life with school. RIC offers both morning and evening classes, which is something that really worked for me." She adds, "Other colleges just want you to focus only on school, which may not allow you to work a full-time job."
Her journey in higher education was met with barriers and obstacles. She had a family, a full-time job, she needed to improve her English and she didn't have resources to pay for college; however, her desire was greater. She spent six months looking for scholarships that she could apply for in New England and worked hard to better her language skills.
Celin-Rodriguez earned the Stephen Phillips Memorial Scholarship (a four-year renewable scholarship), a scholarship from the R.I. Foundation and another one from the Rhode Island Latino Dollars for Scholars, all of which fully covered her costs to attend RIC. "Now, I am graduating debt free," she notes.
During her first semester at RIC, she became a member of Project ExCEL, a program that helped her not only improve her English writing skills but connected her to other resources. "When I first moved here, I didn't speak English very well, just the basics, but Laura [the coordinator of Project ExCEL] went above and beyond helping me with proofreading my essay and finding a tutor." She adds, "It's a really great support program that she runs."
All that hard work and dedication also brought her one more accomplishment in her senior year. In mid-April, she was notified that she was a recipient of the Outstanding Student Award for maintaining a high GPA and for her initiatives that added value to the college. "I had the highest GPA in the management program for the Class of 2022," she says, "and I worked with Professor Justin Feeney to found the HR Club here at RIC."
Celin-Rodriguez praises the opportunities that being a student with a high GPA has provided her. Two years ago, she landed a job with Skill for Rhode Island's Future as a project assistant for their PrepareRI Internship Program. This program helps high school students get internships and real-world experiences that will help them decide on a major. This job led to work with the Department of Labor and Training as an investigator, reviewing claims and auditing adjudicators. She says, "It's one of the best jobs using my data analytics skills I've had so far."
All of these accomplishments, she says, are the best way to show her son, who is her motivation, that even though they've gone through a lot of challenges since arriving in the United States, she can still be successful. "I didn't want to tell my son that he needed to be the best at this or that," she says. "I wanted to show him that no matter what, his mom was going to graduate and do her best to succeed in her professional life."