MEET OUR GRADUATES: TRIPLE MAJOR IN ONLY THREE YEARS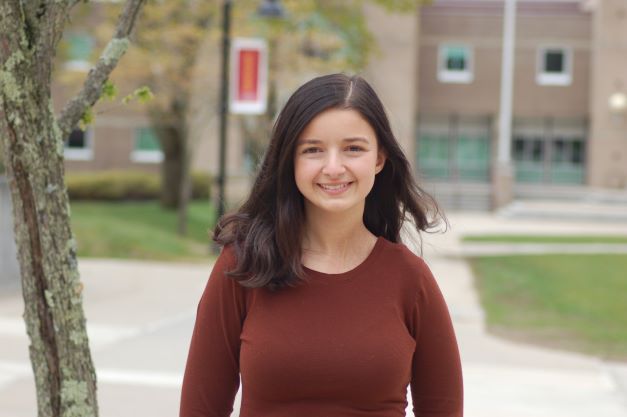 "My experiences have definitely guided me." — Alexandra Wilson
Earning a college degree is a dream for many, but for Alexandra Wilson, a first generation student raised by her grandparents, one is just not enough. On May 14 she walked across the stage to collect degrees in three majors: communications, marketing and management. That would be impressive enough, but what really makes it a triumph is that she accomplished this in only three years, without any loans or debts.
"I never had a break. I did most of my work during the summer and I have to say that I loved summer courses way better than I did spring or fall semesters. It's just straight to the point, all the work is right there to get it done and be over with it," she says. "I basically paid for college through scholarships. I don't know how many scholarships I got, but I know that I didn't pay a dime."
In 2019, Wilson enrolled in the nursing program at RIC; that same year she attended a gala for the Izzy Foundation, a nonprofit that serves children with cancer. This inspired her to adjust the course of her career, changing her major to communications, which she saw as an easier way to follow her dream of working to develop nonprofit organizations.
Throughout her childhood, Wilson endured three cancer diagnoses: at four she was diagnosed with a stage-4 neuroblastoma; at seven, a stage-3 Ewing Sarcome which is a type of bone cancer; and at seventeen, yet again, with neuroblastoma in a different form and location.
Those years she spent in hospitals getting treated, during which nonprofit organizations provided crucial support, influenced her academic and career paths. "I thought I wanted to be a pediatric oncology nurse, but in my first semester I asked myself, 'Do I really want to spend the rest of my life in a hospital?'" she recalls. "I'd spent so much time there already."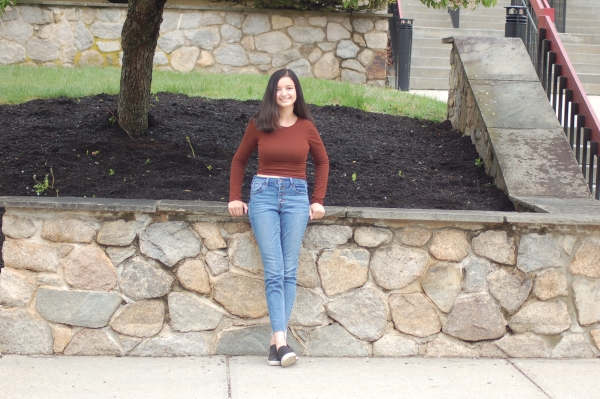 "It's not just doctors and nurses helping others; it's also those nonprofit organizations," she continues. "I love nonprofits."
Even after treatment, nonprofits continued to play a key role in Wilson's life: she was able to put herself though college with scholarships from the Tomorrow Fund, the Izzy Foundation, the National Children's Cancer Society and Cancer for College.
"My experiences have definitely guided me and without them I would be a whole different person," she says. "I'm not sure who I would be or what I would be like, but I wouldn't be me."
At RIC, Wilson was able to get some close-up experiences with the nonprofit world, going through the College Leadership Rhode Island program and interning with the National GRACE Foundation. "There's skills I've learned not just in school, but working as an intern and through the events that I've attended," she says. "Now I want to find a position in development. The end goal is to work with a nonprofit and climb the ladder into a director position. That would be amazing!"
For now, she is looking forward to enjoying summer as much as she can. "I'll try to fill in some beach days for the first time in years," she concludes. "And I would like to go somewhere –  we'll see!"