Middleborough Police Arrest Bourne Woman on Numerous Stolen Vehicle Charges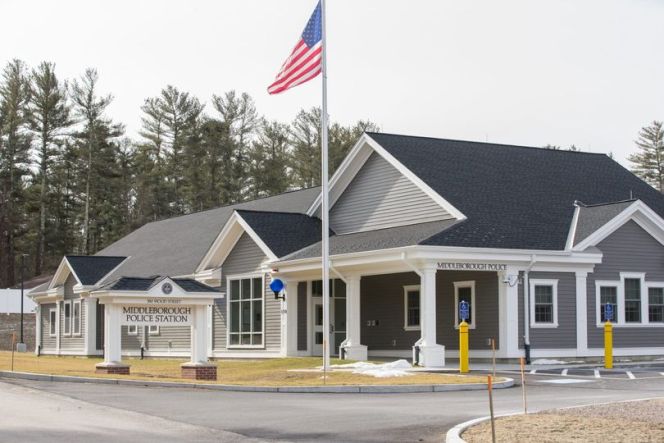 Residents Reminded to Lock Car Doors at Night
MIDDLEBOROUGH – Chief Joseph Perkins reports that the Middleborough Police Department has arrested a Bourne woman after numerous stolen vehicles were located early Monday morning.
COLLEEN CARREIRO, AGE 28, of BOURNE, was charged with:
Larceny of a Motor Vehicle (Two Counts)
Possession of a Stolen Motor Vehicle
Receiving a Stolen Motor Vehicle
Larceny
Trespassing
Breaking and Entering in the Nighttime
Operating Under the Influence of Drugs
Unlicensed Operation of a Motor Vehicle
CARREIRO also had an outstanding warrant out of Falmouth District Court. She is expected to be arraigned today at Wareham District Court.
At approximately 4:10 a.m. this morning, Middleborough Police responded to a report of a suspicious woman driving up and down Cushman and Miller Streets. Upon officers' arrival to the area, they discovered an abandoned car that was still running with its doors open on the lawn of a residence on nearby Carmen Park Drive. The car, a Honda Civic, had been reported stolen out of Bourne.
While officers conducted a search of the area, a resident on Gail Avenue alerted officers that an individual, later identified as CARREIRO, had allegedly just been inside their home. The resident provided a description of the individual and informed officers of the direction in which she fled.
At this time, Middleborough Police requested assistance from the Plymouth County Sheriff's Department K-9 Unit to track the suspect. Lakeville Police also responded to assist with the search.
At approximately 5:30 a.m., Middleborough Police found a white Honda Civic abandoned in the driveway of a residence on Marion Road. Approximately 25 minutes later, a Middleborough Police officer located a female that fit the description of the breaking and entering suspect from Gail Avenue walking in the area of Miller Street.
Through the subsequent investigation, officers were able to link CARREIRO to the thefts and she was arrested without incident.
"We would like to thank the Plymouth County Sheriff's Department and Lakeville Police Department for assisting us in our search of the area," Chief Perkins said. "We would also like to remind residents to ensure that their vehicle is locked at night and that anything inside their vehicle is secured. By ensuring your car is locked, you can help prevent yourself from falling victim to vehicle theft."
The Middleborough Police Department would also like to share the following tips from the National Highway Traffic Safety Administration:
Take your key, don't leave it in your vehicle.
Close all windows and lock all doors.
Never leave valuables in your vehicle, and if you do, make sure they are out of sight.
Park in well-lit areas or preferably inside a garage, if possible. Install lights with motion sensors near where you park your vehicle.
Get in the routine of double-checking that your vehicle is locked and secure each night around 9 p.m. This is known as the 9 p.m. Routine.
These are allegations. Are suspects are innocent until proven guilty.