MOMOLAND Announces Return With Special Collaboration With Global Star Natti Natasha Coming Soon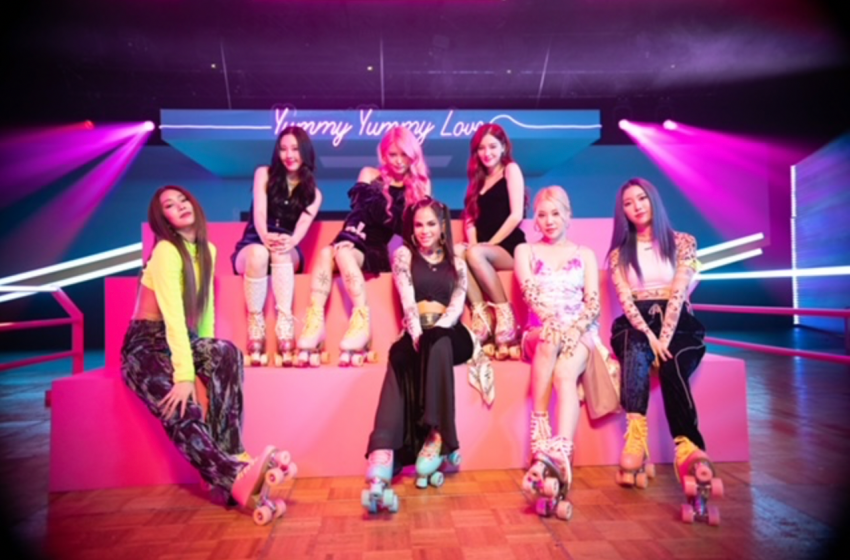 Miami, FL. (Jan 3, 2022) – Popular South Korean girl group MOMOLAND is gearing up for their big comeback with a special collaboration alongside global artist Natti Natasha on a new song that will be released on the 14th of this month.
Influential Dominican artist Natti Natasha will be featured on MOMOLAND's new single, which is scheduled to be released on January 14. Natti has been involved in the entire production process of the long-awaited song "Yummy Yummy", which represents the return of MOMOLAND in style with one of the most important artists in Latin music today.
Natti Natasha, who has more than 84 million followers on social media and more than 21 million views on YouTube, Spotify and Pandora, recently achieved unprecedented success with her album "NattiVidad" and her most recent global hit "Ram Pam Pam "alongside Becky G, who reached No. 1 on US radio. Latin and became the most listened to song on Billboard's Latin Airplay and Latin Rhythm charts, becoming Natti's eighth No. 1. The song has exceeded 160 million views and already has more than 435 million views on YouTube.
Global music fans are paying attention to the synergy created by world-class singer Natti Natasha and MOMOLAND, who has built a solid fandom overseas by playing songs such as "BAAM", "Banana Chacha" and "Thumbs Up. "after the mega hit song" Bboom Bboom ".
Meanwhile, MOMOLAND is stepping up their final preparations ahead of their big comeback on January 14.