Muhammad Ali Center, Metro United Way partner for Greatest Give Back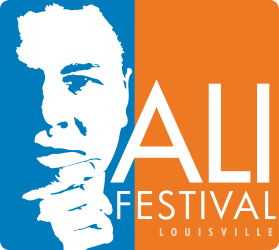 Muhammad Ali Center, Metro United Way partner for Greatest Give Back Event is Part of Ali Festival 2022
Offering Community Service Opportunity to Highlight Ali's Spirit of Giving
LOUISVILLE, KY (April 28, 2022) — Muhammad Ali won 37 fights by knockout in his illustrious career, and in his honor the Muhammad Ali Center and Metro United Way are teaming up to "TKO" the needs in our community with Time, Kindness, and Offering. The Greatest Give Back will take place on Thursday, June 9, as part of the Ali Festival. The Ali Festival is a week-long celebration of Muhammad's life, marking the anniversary of his passing and celebrating his legacy of championship giving and dedication.
The Greatest Give Back will take place all day in the Ali Center's View Pointe Hall, with volunteers decorating and assembling diaper bundles, laundry kits, and healthy snack kits for children. Nearly 500 volunteers are needed to cover three shifts during the day (at 10, 12:30, and 3 ET). Those looking to sign up can head to the Muhammad Ali Center's website.
"Just as Muhammad was quick with his moves in the ring, he was quick to lend a hand to anyone in need, evidenced by his legacy of giving and philanthropy," Muhammad Ali Center CEO and President Marilyn Jackson said. "It's in that spirit we collaborate with Metro United Way and the Louisville community to give back in the spirit of the Greatest."
The Ali Center and Metro United Way are proud to partner with Yum! Brands as a presenting sponsor of the Greatest Give Back, and more information can be found on the Metro United Way website about ways everyone can "TKO" the need in their own community.
"The Greatest Give Back has been an incredible partnership with the Muhammad Ali Center to celebrate our hometown champ's legacy of giving back," said Adria Johnson, President and CEO of Metro United Way. "Nobody embodied our tagline of 'live united' more than Ali himself and we hope that our community continues to rally around and celebrate his extraordinary life and call to action for all of us to be of service to those in need."
Muhammad Ali would have turned 80 in 2022, and in celebration of that benchmark, the Greatest Give Back team will be assembling 800 diaper bundles, 800 laundry kits, and 800 healthy snack kits, to be distributed to 80 Louisville-area nonprofits. Volunteers can sign up for more than one shift, and spots are limited.
The Sixth Annual Ali Festival will take place in Muhammad Ali's hometown of Louisville, Kentucky June 3-9, 2022 to mark the anniversary of Ali's passing and to celebrate his worldwide impact and love for Louisville. The Ali Center invites the community to be part of Muhammad's story through an array of events including fitness, art, history, community service, family activities, and discounts. Muhammad Ali passed away on June 3rd, 2016.
If you would like to be a community partner in this year's Ali Festival, the Ali Center welcomes your input on celebrating Louisville's hometown hero, Muhammad Ali. Send your ideas and/event by emailing jkahnke@alicenter.org and ahazely@alicenter.org. 
About the Muhammad Ali Center
The Muhammad Ali Center, a 501(c)3 corporation, was cofounded by Muhammad Ali and his wife Lonnie in their hometown of Louisville, Kentucky. The international cultural center promotes the Six Core Principles of Muhammad Ali (Confidence, Conviction, Dedication, Giving, Respect, and Spirituality) in ways that inspire personal and global greatness and provides programming and events around the focus areas of education, racial and gender equity, and global citizenship. The Ali Center is formally associated with the United Nations Department of Global Communications, and is one of the newest stops on the U.S. Civil Rights Trail. The Center's headquarters also contains an award-winning museum experience. For more information, please visit www.alicenter.org