Mulcahey Elementary School Hosts Winter Wonderland For Students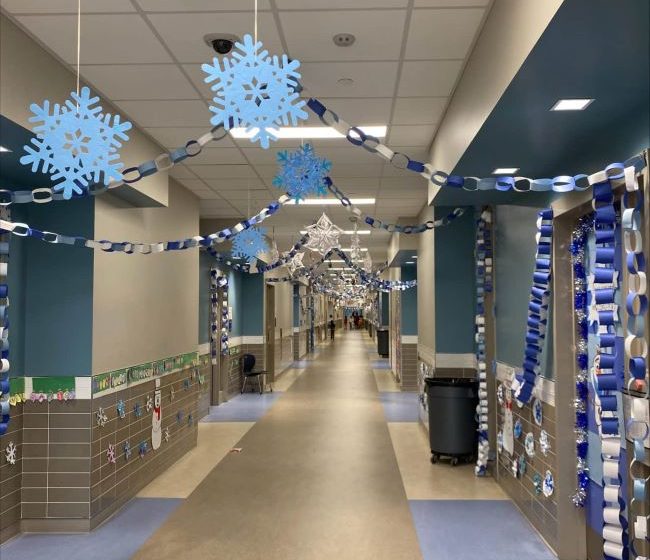 TAUNTON ー Superintendent John Cabral and Principal Katie DeCouta are pleased to share that the Mulcahey Elementary School hosted a winter wonderland for students to celebrate the holidays ahead of winter break last week.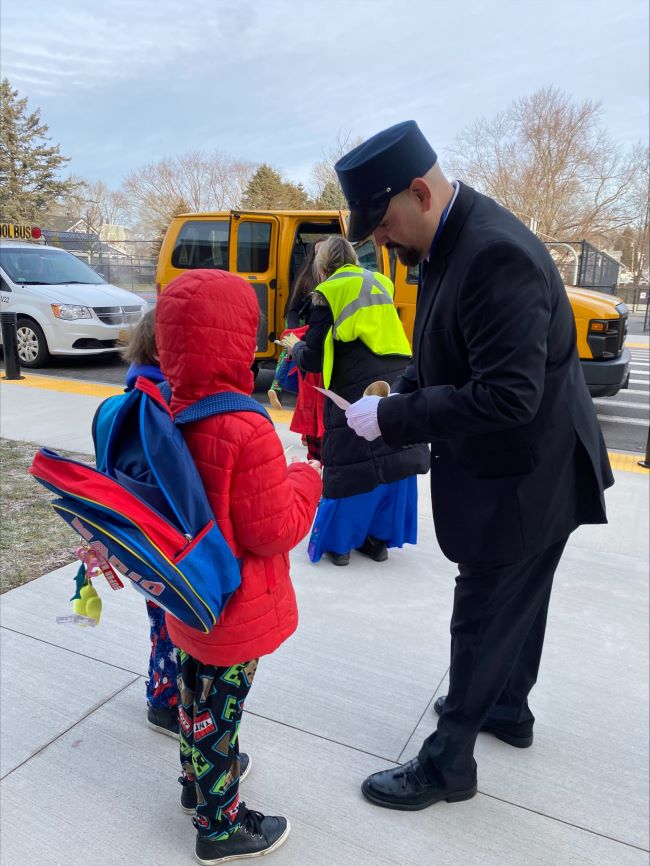 As students arrived at Mulcahey Elementary School on Thursday, Dec. 22, they were greeted by Taunton firefighters and police officers who were stamping golden tickets that symbolized the students' train ride into the school's winter wonderland.
After receiving their tickets, students took field trips to other floors of the building to explore and admire the winter wonderland.
Mulcahey's winter wonderland featured a variety of decorations that were used to decorate hallways and classroom doors. Each hallway of the school was decorated with a theme including "Candy Land," "Frozen" and "Do You Want to Build a Snowman." The Performing Arts hallway was displayed to represent the various cultures that make up the Mulcahey community.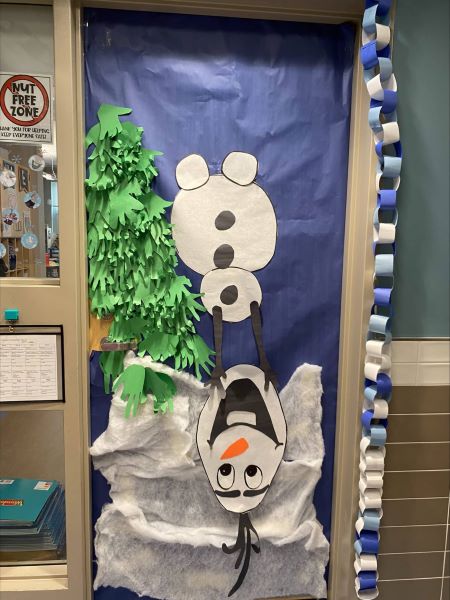 Ahead of the event, classroom teachers worked together to decorate their doors to match the theme of the hallways and students even decorated mittens which were then made into trees and displayed at the event. Some decoration supplies were provided by DePuy Synthes and Johnson and Johnson.
"It was truly amazing watching our students' faces light up as they walked into the building and experience this winter wonderland," said Principal DeCouta. "This day was the perfect start to their Winter Break and we are so thankful for everyone that helped make this happen."
Milk and cookies, which were donated by the Mulcahey Parent Teacher Association, were also delivered to students throughout the day as part of the winter wonderland event.