Myrth York Endorses James Diossa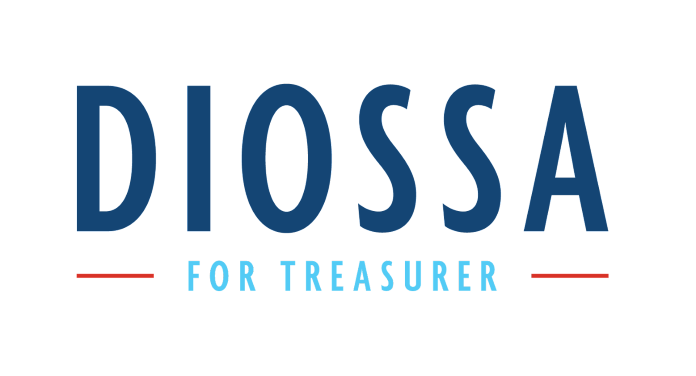 Providence, RI, — Today, former Democratic Nominee for Rhode Island Governor Myrth York endorsed James Diossa for General Treasurer.
York, an attorney and businesswoman, represented the East Side of Providence in the State Senate. She was the first woman to earn the Democratic nomination for Governor of Rhode Island, and has been a prominent advocate for equal rights, transparency in government, and sound fiscal management practices in the state. York issued the following statement in support of James:
I am endorsing James Diossa for General Treasurer, because it is a crucial role in our state, and he is the best candidate to do the job. James will manage the Treasurer's office responsibly and his record in elected office is clear. He puts people first, he works hard, and he builds consensus to get things done. Bringing Central Falls back from bankruptcy didn't happen by accident. It was the result of strong, inclusive leadership focused on righting the city's finances and restoring faith in government. As Treasurer, James will continue to be a voice representing all Rhode Islanders and I look forward to seeing the great work he will do in office.
Myrth York joins a broad coalition of current and former elected officials, labor unions and progressive organizations supporting James for General Treasurer. Diossa has previously been endorsed by former Lieutenant Governor and Democratic Nominee for Governor Charlie Fogarty, former General Treasurer Paul Taveras, Former Providence Mayor Angel Tavares, and current Providence Mayor Jorge Elorza.