Nearly $700K in behavioral health quality grants awarded to Rhode Island mental health practices by Blue Cross & Blue Shield of Rhode Island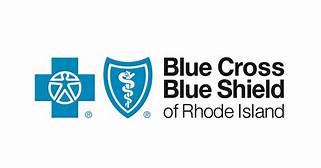 Grants aim to help transform practices for better outcomes and more efficient treatment
PROVIDENCE, RI (December 3, 2020) –Blue Cross & Blue Shield of Rhode Island (BCBSRI) has awarded a second round of Behavioral Health Quality Grants totaling $696,000 to help local behavioral health practices better anticipate patient needs and close gaps in care. Providence Behavioral Health Associates, Inc., Lisa M. Rocchio, Ph.D. & Associates, Inc. and Barrington Behavioral Health Services, LLC, each received funding to help launch new electronic health record (EHR) programs, including the addition of population data analysts, to better analyze emerging trends and problems, integrate multiple sources of data and prioritize goals for addressing those needs.
This support comes as part of BCBSRI's Behavioral Health Quality Grant program, which was launched to assist behavioral health providers in transitioning to a population health model that includes elements like screening, progress tracking and outcomes reporting. Recognizing the challenges in implementing effective population health management and reporting strategies within a behavioral health practice, BCBSRI is hoping to ease the transition for Rhode Island providers as part of the company's commitment to promoting access to high-quality, cost-effective behavioral healthcare.
"These new behavioral health grantees are all smaller-sized practices, which are at the heart of what this grant program is geared toward," said Sarah Fleury, LICSW, CPHQ, BCBSRI manager of behavioral health. "These grants can help transform smaller practices, which are where not only the majority of BCBSRI members receive their behavioral healthcare, but also where thousands of Rhode Islanders receive vital services each year. Supporting this type of value-based care and collaboration can only serve to improve patient care statewide."
To learn more about how BCBSRI supports the behavioral health needs of Rhode Islanders, please visit bcbsri.com/individual/member/mentalhealth.