Nellie Gorbea Releases Television Ad "Leadership"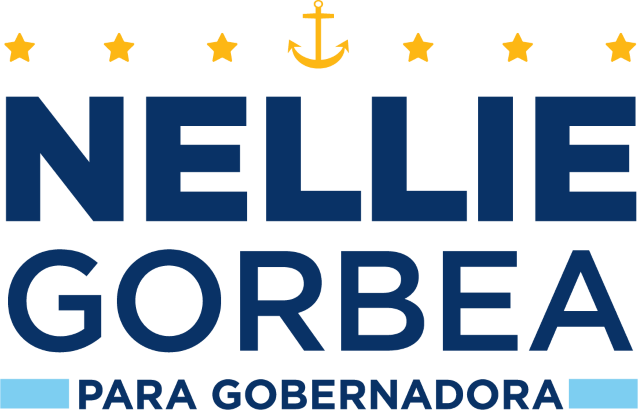 Gorbea: "With real leadership, the Rhode Island we all love can be so much better."
Providence, RI – The Gorbea for Governor campaign unveiled Nellie Gorbea's next TV ad Thursday. The spot is called "Leadership."
"Rhode Island needs better leadership in the governor's office," Gorbea says in the ad. "I'm running for governor to invest in our small businesses and schools, to fix the housing crisis, and make child care more affordable. I will be a governor for all of us. With real leadership, the Rhode Island we all love can be so much better."
Now more than ever, Rhode Island needs a leader who will bring strong leadership back to the governor's office and tackle the issues facing Rhode Islanders head on.
"Nellie Gorbea is the leader we need to fix the housing crisis, combat climate change, improve our education system, and create positive change for Rhode Island," said State Senator Jim Seveney.
With less than two weeks until the Democratic primary, Nellie Gorbea has been traveling across the state, making her case directly to voters that she has the experience and vision needed to lead Rhode Island towards a brighter future.
"As Secretary of State, Nellie Gorbea used the lens of equality and inclusion to develop an equitable voting system for all Rhode Islanders regardless of race, gender, language, and differential abilities," said Newport City Councilor Elizabeth Fuerte. "I can imagine all the great changes she will accomplish as governor. I know she will correct all the other broken systems in our state. Nellie will continue to put the needs of the citizens of Rhode Island first."
"I am proud to support Nellie Gorbea in her run to be the next governor of Rhode Island," said North Kingstown Councilor  Dr. Kimberly Page. "Nellie is the decisive leader that Rhode Islanders need to build a just and equitable government that works for all of Rhode Islanders."
Since launching her campaign for governor, Gorbea has released several comprehensive policy plans, laying out her vision for addressing the housing crisis, investing in education, tackling climate change, supporting small businesses and creating jobs, and has prioritized protecting abortion rights and keeping communities safe from gun violence.
Gorbea has been endorsed by local leaders, communities and organizations across the state and country, including EMILY's List, Latino Victory Fund, Clean Water Action RI, Climate Action RI,  RI Federation of Teachers & Health Professionals, Carpenters Unions Local 330, United Steelworkers Local 12431 – District 4, United Food and Commercial Workers Local 328,  RI SEIU State Council, RI Democratic Women's Caucus, RI Latino Political Action Committee, Latino Construction Workers Association, RI Association of Democratic City and Town Chairs, and the Barrington, Bristol, Burrillville, Charlestown, East Greenwich, Jamestown, Narragansett, Newport, North Kingstown, North Smithfield, Scituate, Warren, and Woonsocket Democratic City and Town Committees.
Full Ad Script:
Right now, Rhode Island needs better leadership in the governor's office.
For 30 years, I've been delivering real results for Rhode Islanders.
As head of Housing Works, I led on the creation of 2,000 affordable homes.
As your Secretary of State, I protected your right to vote.
Now I'm running for Governor, to invest in our small businesses and schools, to fix the housing crisis, and make child-care more affordable. I will be a governor for all of us. With real leadership the Rhode Island we all love can be so much better.