New $4M Federal Grant to Boost RI Job-Training & Workforce Development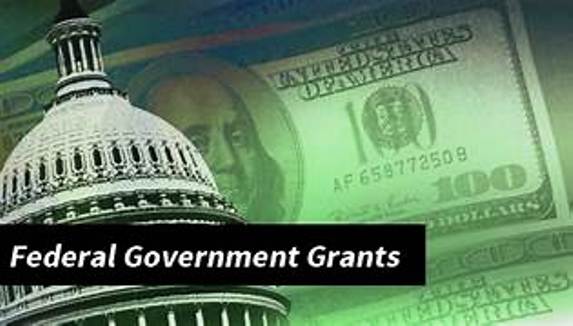 RIDLT gets federal funds to modernize, diversify, and expand access to apprenticeship programs & develop new ones
PROVIDENCE, RI – In an effort to create job opportunities and career paths for workers while strengthening Rhode Island's economy, U.S. Senators Jack Reed and Sheldon Whitehouse and Congressmen Jim Langevin and David Cicilline today announced $3,962,000 to support, modernize, and diversify Registered Apprenticeship Programs in Rhode Island.
The Rhode Island Department of Labor and Training (DLT) received a State Apprenticeship Expansion Equity and Innovation (SAEEI) Grant to support its Apprenticeship FOWARD Project, which will modernize and expand Registered Apprenticeship Programs, and increase the diversity of programs and participants. The SAEEI funds will continue the highly successful Apprenticeship Rhode Island partnership between DLT and Building Futures, a non-profit organization centered on the model, and will support strategic Registered Apprenticeship Programs (RAPs), recruit 500 new apprentices, and provide no-cost technical assistance to employers in creating new apprenticeship models.
Apprenticeships provide an on-ramp to job-training and career path, where participants earn as they learn. Rhode Island's apprenticeship programs that will benefit from this grant include: construction, health care, manufacturing, green/plant-based industries, and business services, including information technology. These apprenticeships help people achieve traditional professional licenses including electricians, pipefitters, and HVAC technicians and also open opportunities to non-traditional apprenticeships in industries not typically associated with apprenticeship programs. This federal grant will support the traditional and non-traditional apprenticeship programs and expand awareness and use of these powerful tools for workforce development.
"As we get closer to the end of this pandemic, some jobs have been displaced and new ones have been created. Helping people acquire in-demand skills is critical to their success and strengthens and diversifies Rhode Island's economic base. The building trades have demonstrated a successful hands-on model for apprenticeships and this new grant will help attract more young people to that model and build on it and allow more industries to follow suit," said Senator Reed, a senior member of the Appropriations Committee. "Apprenticeships help people acquire and hone new skills and achieve their potential. Rhode Island's innovative Apprenticeship Forward Program helps meet the needs of workers, employers, and industries alike. We know these programs provide critical career pathways and opportunities. This grant will help bolster recruitment, develop talent, and connect more workers to good-paying careers."
"The pandemic has triggered a major shift in the way we think about work and the kinds of jobs that are in demand," said Senator Whitehouse. "These federal funds will create slots in new and existing apprenticeship programs, helping train the next generation of workers for good-paying careers in high-demand fields."
"As Rhode Island's economy begins to recover from the devastating COVID-19 pandemic, quality apprenticeship programs are more crucial than ever before. Only through career and technical education can we close the skills gap and make sure that our workforce is equipped with the necessary skills to compete in the modern economy," said Rep. Jim Langevin, who co-chairs the Congressional Career and Technical Education Caucus. "With this federal funding, RIDLT will be able to invest in its apprenticeships programming, growing our economy and paving career pathways for workers to access good-paying jobs."
"Apprenticeships are one of the most effective ways for folks to learn new skills and get a good-paying job that allows them to provide for themselves and their family," said Rep. David Cicilline. "This new federal funding will help hundreds of working Rhode Islanders realize their full potential. That means a stronger Rhode Island economy and more opportunities for folks across our state to get ahead."
"Ensuring that all Rhode Islanders can access pathways to stable, good-paying jobs is a top priority for my administration as we work towards the state's economic recovery. Connecting apprenticeships to the rest of our state's workforce development system, including educational institutions and community-based organizations, will help more people obtain these opportunities," said Governor Dan McKee. "DLT and Building Futures have done exceptional work to support diversity and inclusion within apprenticeship programs, and I am grateful that this federal grant will allow them to further those efforts through the Apprenticeship FORWARD project."
"Beyond modernizing IT infrastructure, the Apprenticeship FORWARD project will incorporate Registered Apprenticeship within the broader public education and workforce development system. During the project, Apprenticeships will be further connected with community-based organizations serving underrepresented populations, develop better articulation with K-12, Adult Ed Providers, and Institutes of Higher Education and become more incorporated within state and local workforce board activities," said DLT Director Weldon.
"Quality career paths have remained elusive in Rhode Island's communities of color, which continue to experience poverty at disproportional rates. Rhode Island's Apprenticeship FORWARD project recognizes Registered Apprenticeship as a key strategy to address equity and inclusion. It is a proven model that allows people to learn an occupation while they earn," said Andrew Cortés, Executive Director of Building Futures, "Over the past six years of Apprenticeship RI, we have worked with private industry to launch apprenticeships in 38 new occupations, in fields such as healthcare, green and plant-based industries and early-childhood education, and represent 30 percent of the state's apprentices. Now, we are fortunate to have an opportunity to deepen this work in partnership with DLT for the benefit of Rhode Island."
"For over 100 years, the RI Building & Construction Trades Council has empowered workers with competitive job opportunities and run high-quality joint apprenticeship programs to train the next generation of tradesmen and women. Our long-standing relationship with Building Futures' pre-apprenticeship program has allowed us to expand opportunity to diverse young people from communities across the state," said Michael Sabitoni, President of the RI Building and Construction Trades Council.  "Thanks to this grant, our well-established programs will be a laboratory for innovation as we deepen our commitment to equity, expand the offerings available to apprentices, and leverage our outreach and community partnership experience to share lessons learned with Registered Apprenticeship Programs in other industries statewide."
Rhode Island has expanded apprenticeship programs as a tool to meet workforce demand and extend ladders of opportunity to underserved communities. Building on the Apprenticeship RI strategic partnership, DLT will continue its intermediary strategy to promote apprenticeship expansion and make financial and technical resources available to increase employer participation. With this grant funding, Rhode Island can bring the states' technology i and administrative capacity for apprenticeship programs into the 21st century, help employers design and register new apprenticeship programs, and enroll more than 500 Rhode Islanders into Registered Apprenticeship Programs.
The U.S. Department of Labor is administering the funds and awarded a total of $130 million across 14 states nationwide.