NEW DAY, NEW VENUE FOR PAWTUCKET FARMERS MARKET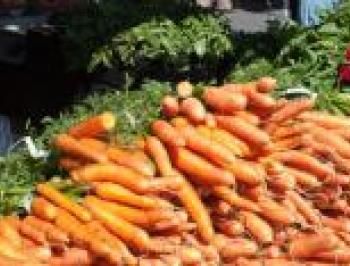 PAWTUCKET, R.I., – The Guild's Pawtucket Beer Garden will be home for the Pawtucket Farmers Market on Friday nights from May through October 2023.
Opening day will be May 12th, just in time to buy Mother's Day flowers or ingredients to make Mom a home cooked meal. The market is located in The Guild's outdoor beer garden, just a few minutes walk from the new Pawtucket-Central Falls Transit Center.
Each week, patrons can enjoy a pint while shopping local, eating a food truck dinner, and enjoying entertainment by local musicians, such as Alex Cohen Acoustic or The Empress.
Confirmed vendors include, but are not limited to: High Tide Mushroom Farm, Pawtucket-based Spoon & Board, gluten-free Dee's Little Sweets, and Tony's Seafood.
The Pawtucket Summertime Farmers Market is open from 4:30 pm until 7:30 pm every Friday from May 12 through Oct. 27. To learn more about the market, visit www.pawtucketfarmersmarket.com or contact Lisa Kellogg at (814) 574-3571.