New Jersey Sen. Bob Menendez and his wife charged with bribery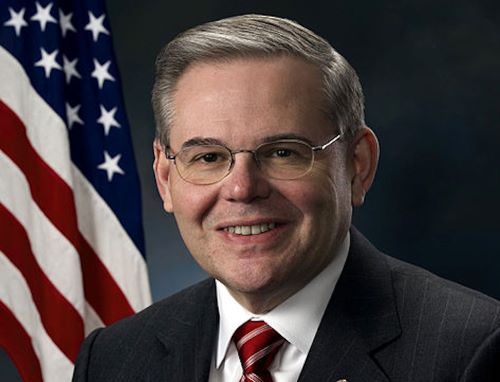 NEW YORK — A federal grand jury in New York indicted Sen. Bob Menendez (D-N.J.) and his wife, charging the two with bribery in connection with their relationship with three New Jersey businessmen, according to an indictment unsealed Friday.
Federal prosecutors accused the couple of accepting hundreds of thousands of dollars in bribes in cash, gold, a luxury vehicle and home mortgage payments in exchange for using the senator's position to benefit the businessmen and the government of Egypt. The two were charged with conspiracy to commit bribery, conspiracy to commit honest services fraud and conspiracy to commit extortion.
A search of the couple's home turned up $100,000 in gold bars and $480,000 in hidden cash at their home, said prosecutors, who announced the charges against the 69-year-old Democrat nearly six years after an earlier criminal case against him ended with a deadlocked jury.