New law will protect janitors, security staff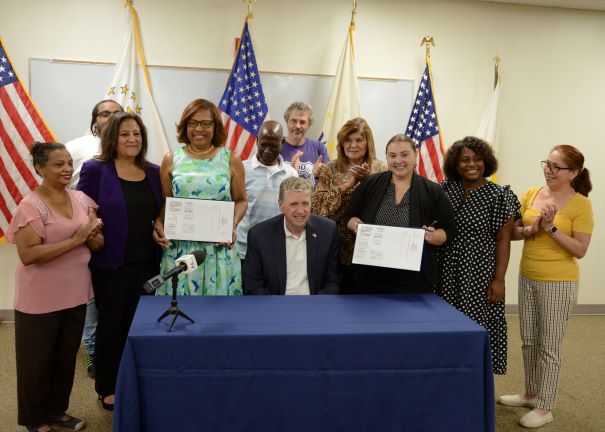 STATE HOUSE – A new law sponsored by Sen. Sandra Cano and Rep. Grace Diaz will provide wage protections to janitorial and security workers in Rhode Island.
The legislation (2022-S 2412Aaa, 2022-H 7200Aaa), which Gov. Daniel McKee signed Friday following its passage by the General Assembly June 23, requires that standard wages be paid to janitors or security guards working under state contracts that include $1,000 or more of janitorial or security services.
The new law defines the standard wage as the highest of the rate determined by the U.S. Department of Labor for Providence County under the Service Contract Act of 1965, or the wage established by the largest collective bargaining agreement covering at least 100 building service employees performing either janitorial or security guard services, as applicable, in Providence County. It would also require that overtime rates of 1½ times the hourly wage be paid for work beyond 40 hours a week or eight hours in a single day.
            "Many of the workers affected by this bill have physically dangerous and demanding jobs at the best of times. During the pandemic, those risks have multiplied. They deserve to be fairly compensated for their work and for the risks to which they are exposed every day. Their work keeps the rest of us safe, and their wages should better reflect how much we rely on them," said Senator Cano (D-Dist. 8, Pawtucket).
Said Representative Diaz (D-Dist. 11, Providence), "Janitors and security guards are essential workers who perform tough jobs, but they are often not treated with the decency, respect and pay they deserve. Just like other essential workers, they've worked throughout the pandemic, risking their own safety and that of their families, and generally for low wages. They deserve better wages and protections, because we all rely on them."
            The new law, which takes effect immediately, includes provisions to fine violators and allow civil action by victims of violations.