New Supermarket to Serve the Residents of Pawtucket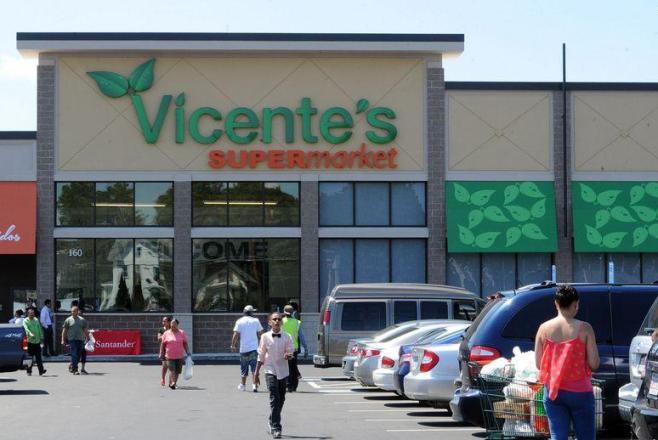 PAWTUCKET- The City of Pawtucket is happy to announce that a new supermarket will be coming soon to serve the residents of Pawtucket and will be opening its doors in the City's Woodlawn neighborhood, this summer.
For several years, the 15,000 sf, former Ocean State Job Lot building on Pawtucket Avenue stood vacant. The City had identified that location as an ideal site for a supermarket to serve Pawtucket's growing ethnically diverse population through the efforts of David Steinberg, Ocean State Job Lot's Director of Leasing. The Brockton, Massachusetts-based Vicente's Supermarket, founded by Manuel Vicente in 1994 who immigrated to the United States from Cape Verde and still operated by the Vicente family, will be moving in in the coming months.
"We look at ourselves as being leaders in the community, not only with the products and services we provide, but the impact on our community everyday life," said Jason Barbosa, owner of Vicente's.
The Pawtucket store, currently under construction, is expected to open this summer.  Many Pawtucket residents travel to Vicente's in Brockton for the culturally diverse food including Cape Verdean, Haitian, Portuguese, African, Caribbean, Central American and Colombian goods.
"We are always supportive of new businesses that can provide goods and opportunities to our community," said Mayor Donald R. Grebien. "I believe that Vicente's will be a great addition to our city and will not only provide the grocery services that are necessary, but also new job openings for our residents."
The store stated that it will provide free rides for its customers who make purchases of $100 or more. Vicente's is planning to hire 60 or more new employees and have a scheduled job fair on June 5th 10am-2pm at the current site with the hopes of hiring locally, which was also the practice was done at the Brockton store.
For more information about economic development opportunities in the City of Pawtucket, contact Commerce Director Jeanne Boyle at jboyle@pawtucketri.com