New Year's is the time for resolutions; resolve to become a Red Cross volunteer in 2022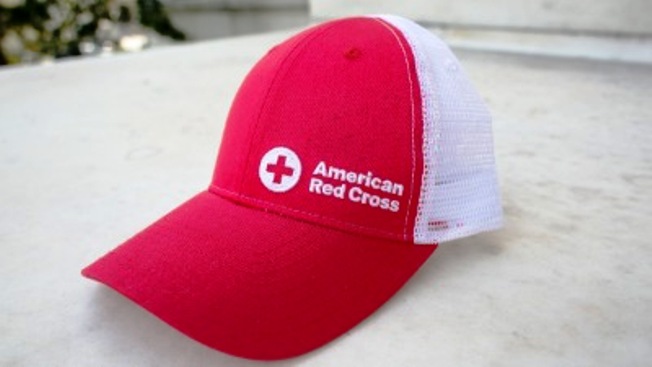 Join those heroic individuals who give their time to help those in need
PROVIDENCE, R.I., (January 4, 2021) — The American Red Cross in Rhode Island needs your help in 2022 and asks that you to consider making a New Year's resolution to become a volunteer.
Locally, more than 300 people volunteer with the Red Cross. These local volunteers are part of the almost 300,000 people across the country whose support enables the Red Cross to respond to an average of more than 60,000 disasters every year. During the ongoing coronavirus pandemic, families continue to depend on Red Cross volunteers from Rhode Island every day for emergency support, including disaster response volunteers.
"Our Red Cross volunteers support their community and neighbors each and every day," said Jocelyn Hillard, Regional Communications Director, American Red Cross Connecticut and Rhode Island Region. "In the last year, Red Cross volunteers provided food, shelter, comfort and hope to hundreds of people affected by home fires and other disasters in Rhode Island. Just knowing that someone is there to lend a helping hand during these trying times provides a light of hope for our neighbors."
HOW TO HELP The need for volunteers is constant, and everyone's well-being is our top priority as we work with public health officials to safely deliver services during COVID-19. Visit www.redcross.org/volunteertoday to learn more, including our most-needed position:
Disaster response volunteers: Most of the U.S. disasters that the Red Cross responds to every eight minutes are local home fires, which can destroy nearly everything a family owns in a matter of minutes. In fact, Red Cross volunteers respond to an average of one home fire each day in Rhode Island. Partnering with local fire departments, Red Cross Disaster Action Team volunteers connect with families to provide emotional support, emergency assistance and information to help families begin to recover.
Training is free, but the hope you provide is priceless. Resolve to make a difference by turning tragedy into hope in 2022. Visit www.redcross.org/volunteertoday to get started today.
JOIN US The Red Cross will be hosting a virtual open house on January 26 from 5:30 – 6:30 p.m. This virtual open house is an opportunity for anyone in the community to come and learn about the Red Cross and find out how they can be a part of the Red Cross humanitarian mission as a volunteer. In addition to prospective volunteers, current Red Cross volunteers are welcome to attend to learn about additional opportunities.
Visit www.facebook.com/RIRedCross to sign up and learn more.
COVID-19 AND STAYING SAFE The need for volunteers is constant and continues to evolve as the Red Cross navigates the ongoing coronavirus pandemic. The safety of everyone is our top priority and our guidelines reflect the latest CDC safety recommendations. COVID-19 vaccination is required for in-person volunteer roles. When considering volunteer opportunities, review the CDC guidance for people who are at higher risk for severe illness, consult your health care provider and follow local guidance.