Newport County nonprofits receive nearly $350,000 in grants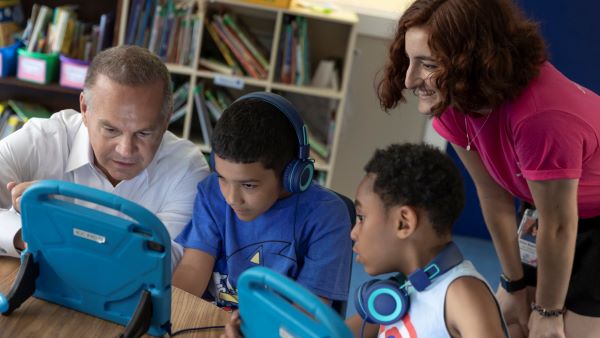 Dozens of nonprofit organizations serving Newport County residents will share nearly $350,000 in grants from the Rhode Island Foundation. The Boys & Girls Clubs of Newport County, Conexion Latina Newport, Gnome Surf in Tiverton, the Jamestown Arts Center, the James L. Maher Center in Middletown and the Little Compton Community Center are among the 45 organizations that received funding from the Foundation's Newport County Fund.
"We are honored to be able to help these organizations carry out their crucial work. We are fortunate to partner with passionate donors who make it possible for us to support nonprofits that are on the frontlines of serving the needs of their communities," said David N. Cicilline, the Foundation's president and CEO.
These grants will fund work ranging from housing and summer youth programs to food pantries and behavioral health, and were announced in conjunction with a 'listening and learning' tour of Newport by the Foundation's new president and CEO to experience firsthand the impact that the Rhode Island Foundation has on our state.
Established in 2002, the Fund has awarded more than $5.6 million in grants for programs and services for residents of Jamestown, Little Compton, Middletown, Newport, Portsmouth and Tiverton.