"Ones Before Me" – Ode to the Great – New Single By Grace Leer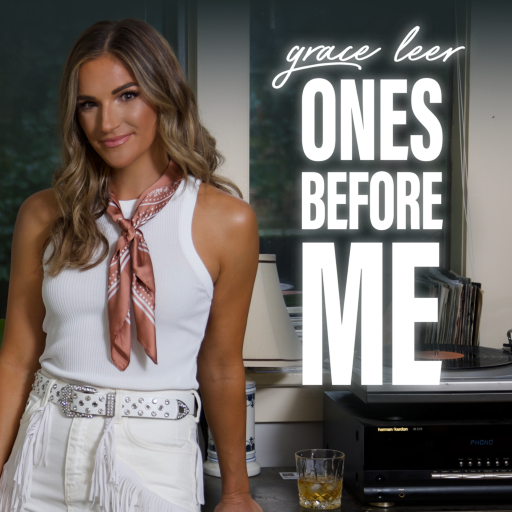 Nashville, TN (August 3, 2022) – Grace Leer released her single "Ones Before Me," today to all music platforms. The single, written by Madison Kozak, Andy Skibb and Catt Gravitt, is a fun sing-along tune that celebrates country music greats including Loretta, Waylon and Willie. Leer recorded it live in a Nashville studio and producer Dan Fernandez really brought the mix to life by creating a live feel with a modern twist and a guitar lick that's guaranteed to stick.
The chorus odes:

"Rewind to a time when Loretta sang her mind, when Waylon and Willie were higher than high,
when the band had a steel and the drums they were real, oh, the rhinestones in all of its' glory
so, here's to the ones before me"
Listen here
"I love this song so much because it's a toast to all the country legends that paved the way for artists like myself to do what I do," exclaims Leer. "Dan Fernandez really brought this to life and I'm so excited it's out."
In celebration of the greats, Leer is covering songs from days gone by on her socials. The first cover is Patsy Cline's "I Fall To Pieces." Watch here. 
"Ones Before Me," is part of Leer's self-titled EP slated for release on September 14. The project was produced by Dan Fernandez and features such songwriters as Lanco's Tate Howell, Joey Hyde and Madison Kozak among others.
Pre-save the EP here.
Track Listing:
Brought a Girl – Sam Ellis, Grace Leer, Joybeth Taylor
The One – Mike Walker, Joey Hyde, Shelby Darrall
After 1 – Grace Leer, Dan Fernandez, Tate Howell
Meant To Be – Grace Leer, Jared Hampton, Tate Howell
Ones Before Me – Madison Kozak, Andy Skibb, Catt Gravitt
A Thousand Miles From Nowhere – (cover of Dwight Yoakam's song) – Dwight Yoakam, produced by Pete Anderson
About Grace Leer
Grace Leer just released her single "Ones Before Me," a fun upbeat ode to the greats of country music. This single along with "After 1," "Brought A Girl," is off her forthcoming self titled debut EP slated for release on September 14. Earlier this year, GOLD record holder and Kansas native, Logan Mize asked her to join him on his latest single, "Nothing with You," released 4/8 as well as direct support on his Spring 2022 "It's About Time" tour.
Leer is a California native who began singing at the age of just six years old who forwent skipping college and followed her athletic passion by playing D1 soccer at the University of California Berkeley. She made the move to Nashville four years ago and appeared in the top 10 on Season 18 of ABC's American Idol. Since then, she has secured a record deal via 19 Recordings, Inc. and has spent the last year writing and recording music for her self-titled debut EP.