Pawtucket Announces 25th Annual Photo Contest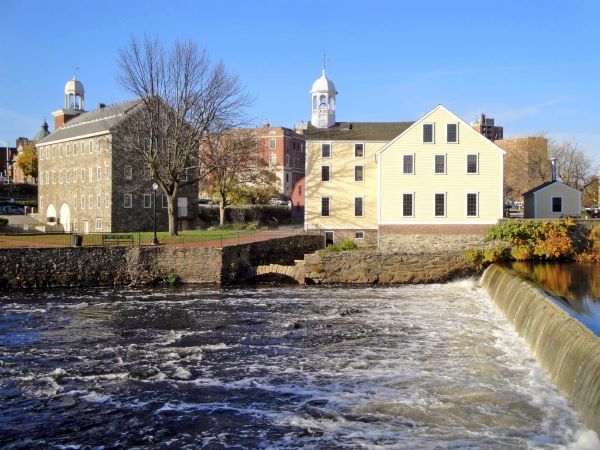 PAWTUCKET – Grab your cameras and snap that picture! The City of Pawtucket and The Camera Werks proudly announce the 25th Annual City of Pawtucket Photo Contest! After a public call for photo contest themes was advertised in January, forty-one contest themes were received from the general public for consideration. "Connecting Pawtucket" submitted by Sarah Sharpe of Pawtucket, was selected for this year's photo theme.
Twelve winning photos will be selected by a panel of local professional photographers and placed in the 2024 City Calendar. This year's photo contest judges include Butch Adams, Richard Benjamin, Christy Christopoulos, Peter Goldberg, and Aaron Usher. This annual contest provides an opportunity to bring awareness to daily life, historic locations, and the ever-changing landscape of Pawtucket through the lens of a camera. The contest is open to residents and non-residents alike, but the photo must be taken in Pawtucket.
Contest Rules:
All photo submissions should follow the contest theme and must be taken in the city of Pawtucket within the past year. Only one entry per contestant will be accepted and must be submitted by the photographer entering the contest. Photo entries may be taken in color or B&W, but it is preferred the photo be taken horizontally since winning photos will be used in the City of Pawtucket Calendar. All photo submissions must be uploaded in JPEG format and should be of high quality and high-resolution dpi. Digital cameras or cell phones may be used to take your photo.
All photo entries will be exhibited on the City of Pawtucket website, 
www.pawtucketri.com
. Submissions should be emailed to 
psz333@aol.com
. Deadline for entry: Friday, August 4, 2023.
All twelve winning photos will be used in the City of Pawtucket's 2024 Calendar. The Mayor's Choice Award will receive a $100 cash prize. First Place will receive a $75.00 cash prize. Second Place will receive a $50.00 cash prize and the other remaining winners will receive gift certificates.
Winners will be announced by Mayor Donald Grebien on Sunday, September 24, 2023, at 4 pm on the City of Pawtucket website:  
www.pawtucketri.com
.  For further information, please call (401) 273-5367.