Pawtucket Announces Next Installment in Pawtucket Promotes Series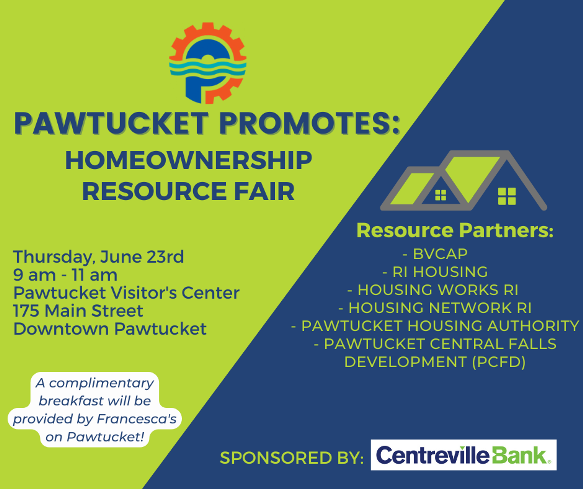 PAWTUCKET– The City of Pawtucket Commerce Department, in partnership with Centreville Bank, will be hosting the next installment in the Pawtucket Promotes Series highlighting homeownership.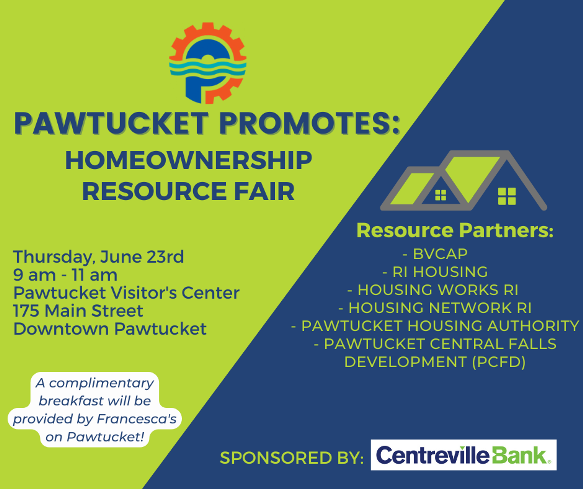 On Thursday, June 23rd from 9am to 11am at the Pawtucket Visitors Center (175 Main Street), in honor of June being National Homeownership Month, Pawtucket Promotes: Homeownership Resource Fair will bring resources to Pawtucket for those looking to buy a home.
Resource partners include Blackstone Valley Community Action Program, Rhode Island Housing, Housing Works RI, Housing Network RI, Pawtucket Housing Authority, and Pawtucket Central Falls Development (PCFD).
"Homeownership is so important, and we are excited to work with all of these partners to provide resources and opportunity for our residents," said Mayor Donald R. Grebien.
A complimentary breakfast will be provided by Francesca's on Pawtucket.
Stay tuned to the City of Pawtucket website at 
www.pawtucketri.com
 for more information on additional upcoming Pawtucket Promotes events.
If your business is interested in being a sponsor for a Pawtucket Promotes event, please contact Sandra Cano at 
scano@pawtucketri.com
 for more information.