PAWTUCKET BOARD OF CANVASSERS ANNOUNCES PLANS TO CELEBRATE NATIONAL VOTE EARLY DAY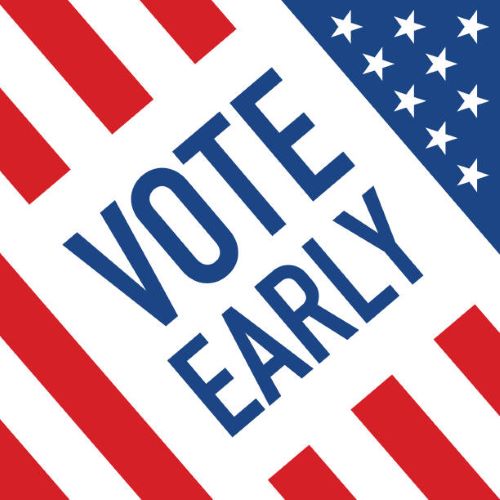 Pawtucket, RI – The Pawtucket Board of Canvassers announced they will join thousands of organizations nationwide in celebration of Vote Early Day on October 26, 2023. Vote Early Day is a civic holiday founded by national nonprofits, businesses, election administrators, and influences to ensure that every American has the tools and knowledge to cast their ballot early for the upcoming election and beyond.
On Thursday, October 26, 2023, Pawtucket City Hall will be open from 8:00 a.m. to 6:00 p.m. as part of its weekly "customer-focused city hall hours" to celebrate the day. A polling place has been set up in City Hall (3rd floor) for those who want to vote early.
Pawtucket election officials have a goal of helping as many voters as they can to vote early. The Board of Canvassers also wants to remind Pawtucket voters that early voting is not just one day. Early voting will continue until November 6, 2023, at 4:00 p.m. at Pawtucket City Hall.
Pawtucket voters with questions can call the Board of Canvassers at 401-722-1637.