Pawtucket Charitable Scholarship Fund Created

PAWTUCKET– The City of Pawtucket and the Office of Mayor Donald R. Grebien have received a large charitable donation from Madeleine J. Mondor as a principal investment to establish an ongoing scholarship program for Pawtucket students.
Mrs. Mondor, wife of the late Bernard Georges "Ben" Mondor, former owner of the Pawtucket PawSox, has donated $1 million to be used for post-secondary scholarships to high school students who reside in Pawtucket.
"This is something we can't thank Madeleine enough for," said Mayor Donald R. Grebien. "The Mondors have had a lasting impact on our community and have always been involved in charitable work. This scholarship fund will not only help our students achieve their academic goals beyond high school, it will ensure the lasting legacy of Ben and the PawSox. It is a legacy that deserves proper commemoration and our thanks."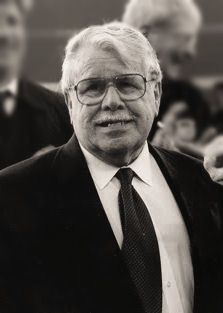 Ben Mondor was involved in the textile business during the 1950s through the 1970s and purchased the Pawtucket Red Sox in 1977. McCoy Stadium was renovated under his ownership and saw hundreds of thousands of visitors pass through its gates each year.
"Together we created a memorable experience for thousands of children and families who attended the PawSox games," said Madeleine J. Mondor in a statement.
After hearing about the possible creation of a combined high school campus on the site of the current McCoy Stadium, Madeleine Mondor saw an opportunity to provide a fund for Pawtucket students that will outlive the PawSox and McCoy Stadium.
"Ben would be very excited to know that the McCoy site will soon hear and enjoy the voices of children and young adults once again and for years to come," continued Mrs. Mondor.
The Pawtucket School Bond Referendum to fund a combined high school campus constructed at the McCoy site has been approved by the General Assembly and will appear on the ballot this November for approval by the voters of Pawtucket.
"We know we need to bring new life back into the site and I want to thank Madeleine for her support of the initiative of a new combined high school campus as well as her charitable donation," stated Mayor Grebien.
The scholarship fund for the Mondor Scholarship will be executed by the City of Pawtucket starting the next school year.