Pawtucket Continues School Renovations for a Better Educational Experience for Students and Teachers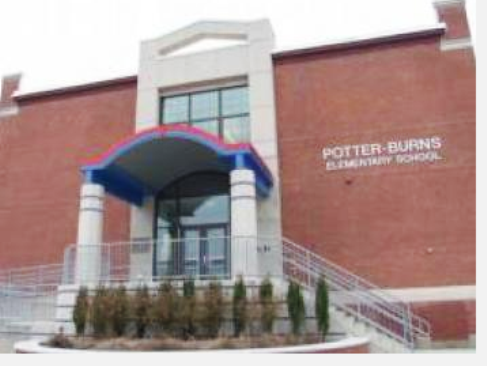 PAWTUCKET- With the Elizabeth Baldwin Elementary School renovations on the horizon, and the school construction on the Henry J. Winters Elementary School in progress, and the City of Pawtucket, Pawtucket City Council, and Pawtucket School Committee all thank the students, teachers and residents the continued support of school upgrades.
In 2018, a $240 million bond for school projects was approved by the voters to complete all necessary upgrades on Pawtucket's 17 schools. So far upgrades have been completed at Potter-Burns Elementary and Nathanael Greene Elementary with Henry J. Winters Elementary underway after the groundbreaking on April 14th of this year.
"The money from the school bond has been put to good use and will continue to provide our students with a better educational experience through upgraded safety equipment and better facilities," said Mayor Donald R. Grebien. "We know that our students deserve the best educational experience we can give them and we must maintain our commitment to them, their teachers, and the school department to further opportunities and engagement in education through better schools and classrooms."
Besides the full demolition and rebuilding of the Henry J. Winters Elementary School, and completed projects of Potter Burns and Nathanael Greene Elementary, Pawtucket has completed numerous other projects to increase safety for students, teachers, and administrators.
"We want to give each and every student the best opportunity to learn and are dedicated to giving them the necessary facilities upgrades they need," said Pawtucket City Council President David Moran.
"There are so many important updates that are happening in our schools that are happening inside that the average resident doesn't see," said Pawtucket School Department Chairman Gerard Charbonneau. "These are the projects that help so many students that aren't recognized. Between 2014 and 2020 we have invested about $72 million to make our student's learning experiences better."
"The upgrades to school facilities have a significant impact for teachers and students by creating an optimal learning environment," said Superintendent Cheryl McWilliams.
"The Pawtucket Teachers' Alliance is enthralled by the work the Pawtucket School Committee, the City of Pawtucket, and the community has done to bring our school buildings into the twentieth century," said President of the Pawtucket Teacher's Alliance, Ronald Beaupre. "Lon Walters said, 'A school is a building which has four walls with tomorrow inside.'  As we continue to improve and rebuild our school buildings, we provide the opportunity to improve the confidence, well-being, learning, and success of the 'tomorrow' our students will experience."
Since 2014, the initial $32 million dollar bond helped to renovate the Pawtucket School Annex, Potter-Burns Elementary and Nathanael Greene Elementary as well as other smaller, but similarly important upgrades such as Toilet Room upgrades to Early Child Education Classrooms, Shea, and Tolman. Additionally, safety upgrades to Shea High School with exterior stairs, district-wide entry door updates, and Tolman High School Fire Code Upgrades were also necessary expenditures.
The second bond of $24 million covered district wide security upgrades and site safety upgrades along with the necessary boiler project completion for Elizabeth Baldwin Elementary, Fallon Memorial Elementary, Lyman B. Goff Middle School, Samuel Slater Middle School and Shea High School.
Additional project funding has come from the 2016, 2017, 2018, and 2019 Shovel Ready Program which has helped to complete fire alarm upgrades, fire sprinkler upgrades, and toilet room updates.