Pawtucket Public Library Receives Major Grant from Champlin Foundation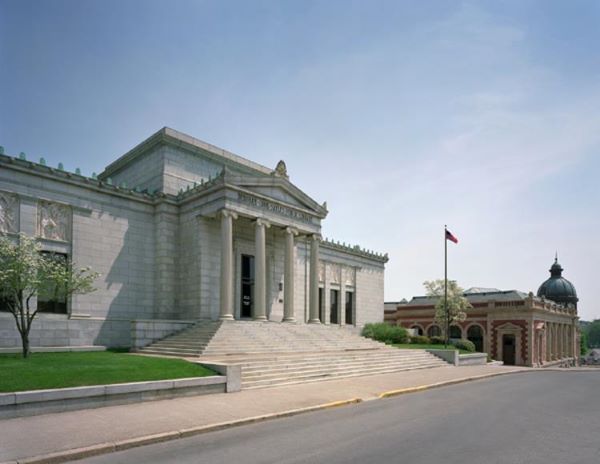 PAWTUCKET – The Pawtucket Public Library has received a grant for $395,000 from the Champlin Foundation. The grant will go towards the ongoing project of repointing the Deborah Cook Sayles Library building.  Ten libraries across 10 different communities received grants in this round of funding.
"Preserving and restoring our historic buildings are crucial to maintaining our city's history and heritage," said Mayor Donald R. Grebien. "On behalf of the city, I want to give my sincerest thanks to the Champlin Foundation for this grant and for prioritizing the sanctity and structure of our local libraries."
In 2020, the city received a Certified Local Government grant from the State Historic Preservation and Heritage Commission to do a building assessment.  The assessment listed repointing the building as a high priory because of the damage water intrusion was doing to the interior of the building.
In 2022, the library received a grant of $128,800 from the Champlin Foundation to repoint the North Wing of the building.
"Pawtucket's two library buildings are beautiful spaces with rich histories," said Pawtucket Public Library Director, Susan Reed. "We're incredibly proud of what happens inside these buildings, which are home to multi-generational programming that brings together diverse audiences."
The Sayles building is the original library building built in 1902 by the City of Pawtucket's first Mayor, Frederic Clark Sayles in memory of his wife. The building is on the National Register of Historic Places.