PAWTUCKET SLATERETTES GIRLS' AND WOMEN'S BASEBALL LEAGUE CELEBRATES ITS 50TH ANNIVERSARY WITH ITS INAUGURAL TOURNAMENT IN RI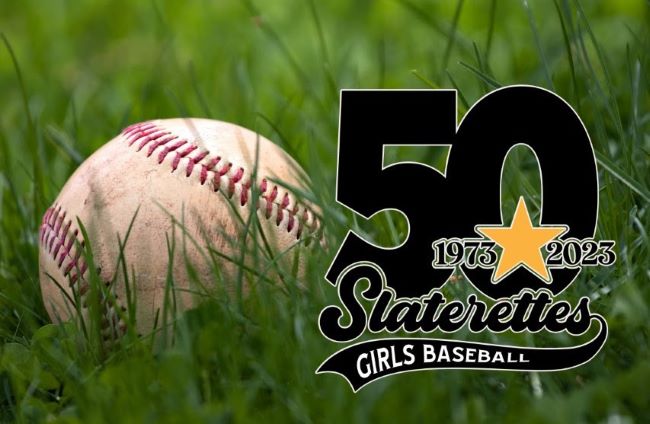 Pawtucket has a storied baseball history – many Boston Red Sox greats have stopped in Pawtucket on their way up to the major leagues, and the longest game in professional baseball was played at McCoy Stadium in 1981 – 33 innings!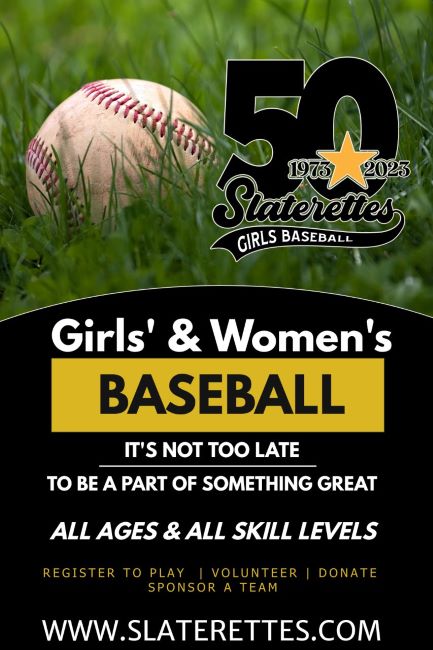 Pawtucket also has a special place in the history of women's baseball. Pawtucket is home to the Slaterettes, the country's oldest – and only – all-female recreational baseball league. Their jersey is even featured in the "Diamond Dreams" exhibit in the Baseball Hall of Fame and Museum in Cooperstown. This year, the Slaterettes will reach their Golden Anniversary, celebrating 50 years of bringing baseball to the girls and women of Rhode Island, southeastern Massachusetts, and beyond. Opening day for the season will be Saturday, April 15, 2023, and will feature local dignitaties, a parade, and maybe a few more surprises.
"We are thrilled that girls' baseball is more popular than ever, and there have been many inroads made at every level," said Bethanie Rado, president of the Slaterettes. "Girls are playing on high school teams across the country, and the first woman ever to play on a D-1 college team, Olivia Pichardo, is right here at Brown University. There are now many girls' baseball tournaments and events nationwide."
As part of their 50th Anniversary Celebration, the Slaterettes will also host their inaugural international girls' baseball tournament right here in Pawtucket in June, with teams coming from across the country and Canada. The Slaterettes Classic will take place June 16-18, 2023, at the Slaterettes' home complex in Fairlawn Veterans Memorial Park, a 20-acre recreational space located behind the Nathanael Greene School in Pawtucket. The tournament will also utilize fields throughout the city.
"Many of the all-girl teams that participate in those tournaments are put together specifically for those special events: they don't play together in a local league on a regular basis. The Slaterettes travel program participates in those tournaments, but what makes the Slaterettes so special is that we are an all-female recreational league, from t-ball through adult, where girls' teams play other girls' teams the whole season – and have been doing it since 1973," Rado added. "If you love baseball and want to be a part of a landmark organization during a milestone year in its history, come join us – play, volunteer, coach, sponsor, and become a part of our baseball community! The Pawtucket Slaterettes Girls and Women's Baseball League continues to be a vital part of sustaining our area's famous local baseball tradition."
The Slaterettes are still accepting new registrations, and unlike Little League rules, there are no residency requirements – players from all over the region participate. Financial assistance is available – all who want to play will be able to join a team. You can find more information about the league, including how to register, at www.slaterettes.com