PAWTUCKET SUMMER RECREATION EMPLOYMENT AND PROGRAMS ANNOUNCED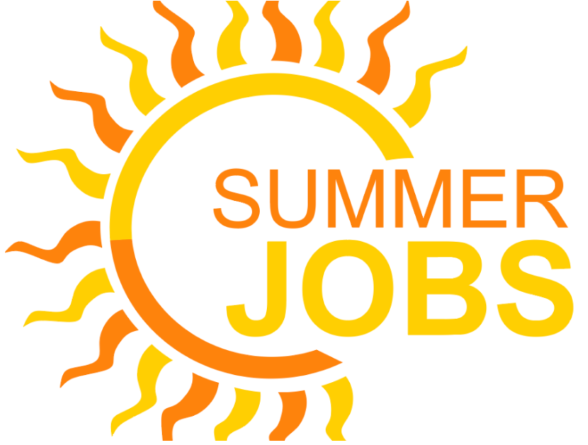 The City of Pawtucket's Parks and Recreation Division is offering summer job opportunities to individuals 16 years of age or older.
PAWTUCKET– The City of Pawtucket is pleased to announce Summer Job Opportunities for those ages 16 and older.
Starting May 2, employment applications will be available to Pawtucket residents only, who are 16 years of age or older for summer camp counselor opportunities at Slater Memorial Park.  All candidates must be available to work from June 27th through August 12th.  All openings will be filled on Tuesday, May 24th through a lottery drawing process.  If selected, the candidate will be contacted with instructions for completing additional paperwork.  Selected applicants who are 18 years of age or older, will require a BCI check that will be facilitated through the City of Pawtucket.  There are several openings for non-paying "counselor-in-training" positions for candidates 14 or 15 years of age.  A "CIT" notation should be included on the application when returned.
The Pawtucket Parks and Recreation Division is also looking for individuals to serve as lifeguards at the Veteran's Park Pool this summer from July 2nd through August 21st.  Certified lifeguards will earn $17 per hour in addition to cash incentives for those who complete a full season as a lifeguard with the City of Pawtucket.  This position requires a valid certification and special training in First Aid, CPR, and Lifesaving (non-surf is acceptable).  Candidates are not required to be Pawtucket residents but must be 16 years of age or older and available to work on weekdays as well as weekends.   More details regarding this position are available through Indeed.com at https://www.indeed.com/cmp/City-of-Pawtucket/jobs?jk=37baa08d914809a4&start=0&clearPrefilter=1.   Candidates may also contact the Recreation Office at 401-728-0500 ext. 251 or send an email to John Blais at jblais@pawtucketri.com.
Employment applications for all positions are available at the Slater Park Office located at 825 Armistice Boulevard during the operational hours of Monday through Friday, 8:30 am – 4:30 pm.
Online registrations for the Slater Park Summer Camp and Tennis Camp programs will also begin on Monday, May 2 through the City's website http://pawtucketri.com/parks-recreation-department.
The Slater Park Tennis Camp is offered from Monday, June 27th through Wednesday, August 10th to individuals between the ages of 5 and 18.  This program is eligible to children from all communities and also provides a great opportunity for high school players to continue their conditioning during the off-season.  It is encouraged to follow the Slater Park Tennis Facebook page for future announcements.
The Slater Park Summer Camp is offered to children who reside in Pawtucket only and are between the ages of 6 and 13.  This program has two 3-week sessions that start on July 5th through July 22nd and  from July 25th through August 12th.  The summer camp packet is currently online and available in the Slater Park Office which offers important information regarding the camp details and cost. It is encouraged to follow the Slater Park Camp Facebook page for future announcements.
In-person registrations for these programs will take place at the Slater Park Pavilion on Saturday, May 21st from 10AM to Noon.  In the cases where this in-person option is not available, in person registrations will be accepted at the Slater Park Recreation Office on Monday, May 23rd.